NABBW Associates
NABBW Associates are a panel of experts assembled by Dotsie Bregel, NABBW's retired Founder, and Anne L. Holmes, NABBW's "Boomer in Chief," who are willing to offer a wealth of advice concerning women's issues for NABBW members. All associates are passionate about encouraging and supporting Baby Boomer Women.
Current NABBW Associates
[[[PublishToolbox-PrimeAssociate]]]
NABBW Contributors
Carolee Duckworth
Independent Travel Associate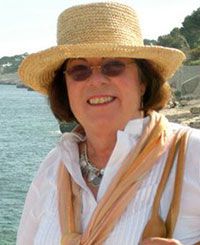 Carolee Duckworth is an avid traveler, an expert trip designer, and co-author (with Brian Lane) of the books Your Great Trip to France, Your Great 5-Day Trip to Paris, and Your Great 5-Day Trip to Loire Chateaux, available on amazon.com. The Great Trip Guide USA Master Trip Series of books will start coming out in 2022, expanding on these Armchair Trip articles. Visit GreatTripGuide.com for a free copy of our definitive guide to packing: "How to Pack Like a Pro," and to receive periodic emails with new trip itineraries and travel tips. Ignite your passion for travel, while preserving your independence.
Carolee's Recent Content