Carolee Duckworth
Independent Travel Associate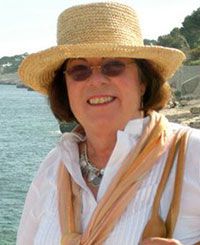 Carolee spent her long career working to empower people to become their own more complete and fulfilled selves. To this end, she co-created the Common Cause Award winning "Center for Re-employment Services," serving displaced workers, displaced homemakers, and 55+ career changers, stimulating their mental capabilities to prepare them to select and enter new careers.

Carolee also designed and redesigned courses and programs for Technical Colleges and industries in order to empower and increase critical thinking and technology-use skills and confidence. She created and launched College Online (www.College-Online.com) to increase access for students of all ages and life situations, enabling them to enhance their skills and advance their careers "any time, any place, any person, any pace."

Since she "shifted gears" herself, Carolee has focused on writing articles, courses and books to empower individuals of all ages to reach for their dreams.
Carolee's Recent Content