OUR MARCH ARMCHAIR TRIP: Blues, Soul, Rock & Jazz: Memphis to New Orleans "Riding on the City of New Orleans"
OUR MARCH ARMCHAIR TRIP:

Blues, Soul, Rock & Jazz: Memphis to New Orleans "Riding on the City of New Orleans"
By Carolee Duckworth, NABBW's Independent Travel Associate
So, let's head back to that cozy chair for another amazing Armchair Trip. Again, we will be traveling in our minds, but this is a trip that we certainly will want to take for real someday. Open your "imaginings" and join me on our March trip to where music "calls out from every door" and wooden trolleys make their lazy way up and down the waterfront and through the city.
WHERE TO THIS TIME?
It's March and we're more than ready for Spring. So, we'll head south to two havens of early Spring and awesome music— Memphis and New Orleans. We'll immerse ourselves in blues and soul, rock and jazz. We'll dip into history and culture, from Civil Rights to World War II to the transformative power of the iconic music of the greats like Elvis, Louis Armstrong, and BB King.
There will be sculpture gardens and French markets, bike rides and trolley rides, charbroiled oysters and world-famous BBQ… And when we tire out, there will be balcony restaurants and bars, where we can pause for refreshments and a people-watching rest from front row seats, peering out at the spectacles of Beale Street and Bourbon Street.
MONDAY…NEXT STOP BEALE STREET, MEMPHIS
We will board a plane to Memphis in Tennessee on a Monday in March. When we land, we'll catch an Uber to our apartment or suite, close to Beale Street where the music and the action is.
Memphis is the birthplace of Rock 'n' Roll, the home of the Blues and the starting point for soul. Music legends including Elvis Presley, Johnny Cash, B.B. King, W.C. Handy and Otis Redding made their marks on Memphis. And you still can hear their influences today.
Well before we depart on our trip, we will have booked a room at the Westin Memphis, across from the Rock 'n' Soul Museum… Or maybe we selected a balcony room at the Hampton Inn & Suites, with complimentary breakfast, sitting area and kitchenette. We won't be needing a rental car at all on this trip since we'll be getting around by foot, trolley and train…
Head Off to Lunch on a Balcony on Beale Street
Once we check in, all of our initial goals will be focused on food! We'll be starving after navigating airports and eating airplane pretzels. In our quest for food, we'll jump right into the heart and center of Memphis music and action… Beale Street.
For our first venture into the Beale Street music fest, we'll get an overview from above, sitting on the shaded balcony of Alfred's on Beale. From here we'll be able to watch the action while savoring award-winning BBQ and ribs, or something lighter if we prefer. Maybe we'll share some fried green tomatoes and barbecued nachoes, and split a bowl of chicken and sausage gumbo. As we eat, we'll look out over Beale Street and get the lay of the land, spotting some of the venues we plan to return to later.
Trolley Ride Orientation
After lunch, we'll walk West on Beale Street toward the Mississippi River, pausing to check out interesting spots to stop by, now or later. When we reach Main Street, we'll hop aboard the Main Street Line of the Memphis Trolley (MATA) to get oriented to the city, heading North as far as Civic Center Plaza, then South all the way down into the historic Main Street Arts District.
The trolley comes by every 12 minutes from 6:45 am to midnight, Monday-Friday, 8 am to midnight on Saturday, and 10 am to 6 pm on Sunday. So, we'll be using it many times over the next four days.
Since the fareboxes on trolleys will only accept cash or passes and do not dispense change… And since the operators are not allowed to handle money or make change for fares… We will need either to have exact change or a $2 Day Pass in hand each time we board. So, on our first ride today and every day, we'll purchase a Day Pass from the driver, in exact cash. And we'll carry along a current trolly schedule and map, downloaded from the www.matatransit.com website.
On this orientation ride, we'll watch for the stops where we'll be getting off later to visit key destinations like Beale Street, the National Civil Rights Museum, Memphis Rock 'n' Soul Museum, South Main Arts District, the Mississippi River, Blues Hall of Fame, Orpheum Theater, and Belz Museum.
This evening, we will return to Beale Street to meander in and out of 3-4 of the many superb music venues, listening (and maybe dancing) to live performances. Blues Club Café at 138 Beale Steet. BB King's Blues Club at 143 Beale Steet. Flynn's Restaurant and Bar at 159 Beale Steet. Kings Palace Café at 162 Beale Steet. Mr. Handy's Blues Hall at 174 Beale Steet. Coyote Ugly Saloon at 326 Beale Steet, and so forth. It's all right here on Beale Street.
What we don't get to hear this evening we'll come back to in the next few days. We may start out with a target destination but veer off midway when we hear great music coming out a door we walk by. Or we may just "go random" and hop from door to door, staying as long as we'd like, then doubling back. And we'll soon develop a few favorite spots to return to again and again.
TUESDAY… THE DIGS OF THE "KING," THEN MORE BLUES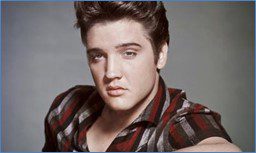 On Tuesday we'll hop the trolley to the Rock and Soul Museum, where we'll catch the FREE hourly Graceland and Sun Studios Shuttle out front to visit Elvis' home and the recording studio where his rise to fame began.
The shuttle follows a circuit, dropping us first at Graceland, then leaving Graceland at the top of each hour for a 1-hour stop at Sun Studios, then taking us back to Memphis.
At Graceland, we will hear many stories, and walk through Elvis' white-piano living room, the purple-themed bedroom he had built for his parents and his jungle room, with its unbelievable furniture. We'll go aboard his private plane, with its vast dining table, circled by comfortable seats, and his huge bed, with a seatbelt strung across it for sleeping midair. While this home may not seem all that big by today's standards, in the 1950s, it was downright opulent. We'll want to check out the Automobile Museum, with his pink Cadillac, as well as other special exhibits such as Elvis: Live from Vegas and Elvis in Hawaii.
When we're ready for a break, we'll catch lunch at one of the on-site eateries. Maybe Vernon's Smokeshop, named after Elvis' father. Or Glady's Diner (featuring PB&B (peanut butter and banana) grilled in butter, or in bacon grease the way Elvis liked it). Or Minnie Mae's Sweet Shop, named after Elvis' grandmother, claimed to be the only place in the world where you can eat Prairie Farms Peanut Butter & Banana ice cream.
WEDNESDAY… CIVIL RIGHTS & GARDENS, THEN MUSIC
Today we'll spend several hours absorbed in the National Civil Rights Museum, built around the Lorraine Motel where non-violent civil rights leader Martin Luther King Jr. was shot and killed on April 4, 1968, at age 39.
This will be an immersive experience:
We'll stand in the hold of a slave ship among statues portraying the victims and walk through a bus with a Rosa Parks statue sitting up front.
We'll walk by a lunch counter with statues of sit-in demonstrators occupying the stools.
And we'll see Martin Luther King's motel room and balcony at the Lorraine Motel, looking just as it did the day he was shot, with his bed partly turned down and the Gandhi book he was reading at the time lying face down on it.
We'll see the window across from that balcony through which James Earl Ray allegedly fired his fatal shot, then escaped as far as London's Heathrow Airport before being captured.
We may decide to take a break midway through our visit to grab some lunch at the nearby Grecian Gourmet Taverna and catch our second wind before returning to see the rest. And we'll certainly take some time in the gift shop that offers everything from artwork to crafts to books, including the "Green Book" and other historical volumes, articles, photos, and newspapers.
Our visit to this museum will be intense and profoundly Moving. So, afterwards we'll shift gears and restore ourselves, spending time with nature in the beautiful setting of the Memphis Botanic Gardens.
This evening we'll be back to Beale Street for dinner on the outdoor patio at Silky O'Sullivan's(183 Beale St.), an Irish pub in a 100-year-old building, with a tasty BBQ menu & a pet goat.
If we're ready to take a break from BBQ, Silky's also offers the "best burgers in the mid-south," as well as catfish, chicken, shrimp baskets, fried oyster baskets, and Po' Boys. And we'll want to save room for a Cheesecake Wrap or Fudge Pie for dessert!
After dinner, we'll indulge in more great music, starting at Silky O'Sullivan's and moving place to place down Beale Street.
THURSDAY…ROCK 'N' SOUL MUSEUM, THEN MORE MUSIC
This will be a day for learning more about the history and influence of music in Memphis, from the birth of rock and soul through to the modern day. We'll start this exploration with several hours at the Memphis Rock 'n' Soul Museum exhibition created by the Smithsonian Institution (191 Beale Street, Wednesday to Sunday, 10 am to 5 pm). Here we'll immerse ourselves in the story of musical pioneers who, for the love of music, overcame racial and socio-economic barriers to create music that "shook the world."
The museum is located at the corner of Beale Street and the legendary Highway 61, also known as "The Blues Highway." It offers a comprehensive Memphis Music Experience, starting from the rural field hollers and sharecroppers of the 1930s, through the explosion of Sun, Stax and Hi Record studios and Memphis' musical heyday in the 70s, to the global musical influence of what began in Memphis. We'll take time to listen to some of the ground-breaking recordings in the extensive digital library.
This afternoon, we'll rent a bike from one of the 60 bike stations, and take a ride over to the riverfront. Memphis is recognized as "America's Most Improved Bike City," with trails, lanes and routes dedicated to riders. Our ride will take us to Overton Park and the 7-mile Greenline along a former RR line. And we may opt to bike across the 5000-foot bridge crossing the river into Arkansas.
Dinner will be at King's Palace Café (162 Beale Street) or Flynn's Restaurant and Bar (159 Beale Street). Since both are on Beale Street, we'll be right where we need to be after dinner for more great music along Beale Street.
FRIDAY…RIDING THE CITY OF NEW ORLEANS…
So now we're ready to head for New Orleans. And what better way to get there than by catching the City of New Orleans train in Memphis as it makes its daily 900-mile, 16-hour run from Chicago.
The original City of New Orleans train made its first journey in 1947 as part of the Illinois Central Railroad and was the longest daylight train run in the US at the time.
We'll board the train at 7 am and glide along for 359 miles (8 ½ hours) from Memphis to New Orleans, reaching New Orleans at 3:30 pm.
Time will pass by pleasantly, with nothing pressing to be done except to sit in our reserved seat or in the Sightseer Lounge observation car, gazing out the window, watching the countryside go by. We may read a book or watch a movie on our tablet or even take a nap.
When we get hungry, we can order from Café Service (or pull out the picnic lunch we brought on board) and eat it on the upper level of the Sightseer Lounge, sitting in a seat that faces the panoramic windows, with an expansive view of the passing scenery.
WELCOME TO THE FRENCH QUARTER OF NEW ORLEANS
When our train pulls into the New Orleans station, we'll Uber straight to our accommodations at the Bourbon Orleans Hotel in the French Quarter. This will put us close to the River, Mississippi River,
The French Quarter (also called the Vieux Carré, which means "old square" in French) is where New Orleans had its beginnings. The French established New Orleans in 1718. At that point, and for the next 70 years, the French Quarter was the entire town. In 1762 Louisiana was transferred to Spain for the next 40 years. So, the look and style of the French Quarter has Spanish influences, including the lacy ironwork and distinctive architecture.
The famous Bourbon Street in the French Quarter, named not for the drink, but for Louisiana's 18th-century French ruling family, was once a splendid residential street.
Chartres and Royal streets were the chief business and shopping streets back then. But as the city blossomed, suburbs sprang up upriver and downriver. Canal Street divides what was the French section of town from the American Sector. By the 1840s major business was shifting to the American Sector and the city's main shopping district shifted along with it.
Staying at the Bourbon Orleans Hotel will put us in the heart of it all. As we are welcomed to the city with a complimentary cocktail, we will begin to experience southern hospitality at its best. Since we booked early, we will have scored a room with a balcony and an outdoor seating area.
Our hotel features an on-site restaurant, Roux on Orleans, offering Creole and American cuisine for breakfast and dinner, and an outdoor pool in a tranquil courtyard. We will have access to room service when we want to eat out on our balcony. And some evenings there's live jazz at the on-site bar, so we'll want to check the schedule before we head off.
It's an odd hour for either lunch or dinner, but we'll probably be hungry at this point. So, we'll take a five-minute walk to Napoleon House in a 1914 house with a palm-filled courtyard.
Here we'll eat a "real N'awlins" Muffaletta sandwich—a gigantic sandwich invented a century ago at a Sicilian Deli in New Orleans. The spicy, tangy olive salad (green and black) is what really sets this meat and cheese sandwich apart—salami, ham, mozzarella, and provolone on oven-fresh Italian bread.
Since we'll have a refrigerator in our room at the Bourbon Orleans, we'll plan to take any leftovers "home" so we can enjoy them later.
After eating, we'll take a leisurely walk-about to get oriented. Since we're right in the center of it all, we'll start by walking down to the river to the Riverwalk Gazebo. Then through Woldenberg Park and past the Steamboat Natchez dock. Then left on St. Peter and right on Decatur, towards Jackson Square. This will put us across the street from the incomparable Café Du Monde, with the French Market up ahead of us. We'll be back here tomorrow to eat beignets and explore the market. For now, we'll continue on, walking around the park and down Pirate's Alley, then back to our hotel to relax for a while before we head over to Bourbon Street for a stroll through all that craziness.
This evening we'll join the throngs on Bourbon Street to have "the full experience." Then, when we've had our fill of that circus, we'll escape to the Jazz Playhouse, hidden inside the elegant Royal Sonesta Hotel, where some of New Orleans' greatest jazz talents are showcased. We'll check in advance to see who will be gracing the stage…or we'll just take our chances. As with Memphis, there's really no such thing as bad music in New Orleans. We'll be able to walk in for free on a first-come-first-served basis. Or, if we prefer, we can purchase VIP Preferred Seating Reservations in advance.
SATURDAY: MAKE THE CITY OURS
Today we'll head back towards Jackson Square, this time to dig in and explore. We'll walk along Decatur and through the French Market. Artists will be everywhere, around Jackson Square and throughout the market. As we walk past Café du Monde, we'll check out the line. One of our goals today will be to experience a beignet at Café to Monde. This is a highly touted New Orleans priority. Since there's always a line at Café du Monde, we'll monitor the line and pick our beignet time accordingly.
Beignets—fried fritters covered with powdered sugar—were brought to Louisiana by Acadians, who were deported here from Canada by the British. Despite the simplicity of the beignet, these doughnuts grew in popularity through the years, and in 1986 were declared the official state doughnut of Louisiana. The original Café du Monde is open 24 hours a day, seven days a week. Due to its popularity, eight other locations have opened in the New Orleans area. But we're aiming for the "full beignet experience" here near the river, where they got their start.
We'll walk the length of the Market (Shops open 10 – 6; Flea Market 9 – 6), past the Shops of the Colonnade to the Crafts Bazaar, then on into the Flea Market section, which turns out to be the most interesting and international section of them all. Once we've had our fill (for now) of shopping, and are laden down with packages, we'll cross over French Market Place to BB King's Blues Club (1104 Decatur Street), drop all those bags into an empty chair, and order some much-needed food and drink.
Ride the Trolley Along the River with our "Jazzy Pass"
Packages in tow, we'll take a trolley ride along the river on the Riverfront Streetcar. We'll activate our 3-day ($8) "Jazzy Pass" (purchased in advance at the RTA Online Store (https://www.norta.com/store) and set in motion our three days of unlimited streetcar and ferry rides. For this first ride, we'll just take the trolley along the river to Canal Street and back.
New Orleans streetcar fares are $1.25 for a single ride and must be paid with exact change when you board. So, this 3-day "Jazzy Pass" is a necessary convenience, unless we want to carry around stacks of one-dollar bills and quarters.
The Jazzy Pass is valid for unlimited trips on RTA buses, streetcars & ferries. It is non-transferrable and starts with the first use. We'll make good use of this pass during the next three days, hopping on and off at will, even if it's only to rest our feet or set down our shopping finds.
Dinner will be at Orleans Grapevine Wine Bar and Bistro. We may want to get there early, in time for their Bacon Happy Hour, to enjoy some free bacon along with our wine flights, sitting out in their peaceful courtyard, surrounded by statues and greenery. Then we'll stay on for a sumptuous dinner of fresh Louisiana seafood—mussels, barbecue shrimp, grilled oysters—or maybe a double cut pork chop, grilled in a cast iron skillet.
This evening we'll check out Fritzel's European Jazz Club (733 Bourbon Street), the oldest jazz club in New Orleans. The musicians are awesome and specialize in ragtime and dixie. The ambience is classier than other places on Bourbon Street. We'll stay awhile, then move on down the street to another venue if we'd like, keeping an eye out for twinkle-lighted courtyards with live music.
SUNDAY: MANSIONS & WARS
Today we'll start our day by ordering breakfast from room service so we can enjoy it on our balcony with a view. Maybe eggs benedict with mimosas…
Then we'll use our Jazzy Pass to hop the trolley that travels along St. Charles Avenue to admire all those magnificent mansions. When we've seen enough, and picked out a few of our favorites, we'll hop off to take a short stroll, then catch the trolley heading back the other way.
On our way back, we'll hop off the trolley when it reaches Lee Circle and take a 3-minute walk over to the multi-building National World War II Museum.
If you're puzzled about why New Orleans has such a huge World War II Museum, think landing boats. Andrew Higgins designed the Higgins Landing Craft and built 20,000 of them in his New Orleans-based shipyard. Eisenhower credited Higgins and New Orleans with the success of the Normandy Landing and the subsequent winning of the war. "Without the Higgins' boats, we could never have landed on an open beach…the whole strategy of the war would have been different, and probably not successful."
We'll start our visit in the aircraft building, listening on earphones to stories told by actual pilots and crews of the planes on display. Then we'll go over to the main building and walk through the immersive War in Europe exhibit on the first floor. When we need a break, we'll make a stop by their on-site café. If we have the time and stamina, we'll go up to the War in the Pacific exhibit on the second floor.
After several hours at the museum, we'll be ready to shift gears, so we'll trolley to Canal Street to catch the Algiers Ferry (free with our Jazzy Pass) and cross the Mississippi River to the simpler style of historic Algiers on the other side.
Algiers is the second oldest neighborhood of New Orleans (1718) and home to many of the greats of Jazz and Blues. As we cross the river, we'll have views back to the skyline of the main city on the other bank, old and new.
When we leave the ferry, we'll meander along the Jazz Walk of Fame and snap pictures in front of the towering bronze statue of Louis Armstrong. Then we'll make a stop at the New Orleans Jazz Walk of Fame,  where we'll enter through the London Police Box in front of the entry door.
We'll find a table out back under an umbrella and split a seafood basket or a Po'boy. But we'll watch our time, and be careful not to spoil our appetites for tonight's dinner. If we plan well, we may be able to time our return ride to head back across the river at sunset.
This evening we're heading to Mr. Ed's Oyster Bar & Fish House (512 Bienville Street) for some phenomenal charbroiled oysters and other great food.
MONDAY: FREE DAY
We've learned our way around. We've heard some great music. We've wandered the French Market and collapsed at BB King's Club, laden down with treasures. We've experienced beignets and Bourbon Street, Blues and ragtime, lively throngs and peaceful courtyards. We've mastered the trolleys. So, we'll take today as our unprogrammed day to do as we please, what we please and when we please.
Do we want to head back to the French Market?
Or maybe we'd like to make a stop at the Mardi Gras/Katrina Museum at La Presbytere, behind Jackson Square for a fascinating look at Mardi Gras regalia and a compelling exhibit about surviving Katrina when the New Orleans levees broke in 2005.
We may decide to shop along Royal Street, checking out the Brass Monkey (407 Royal Street), Fleur de Paris (523 Royal Street), Fifi Mahoney's (934 Royal Street) and others.
Or should we visit the fascinating Audubon Aquarium of the Americas next to the river?
Or hop the trolley to visit the outstanding art and sculpture gardens at the New Orleans Museum of Art, with its collection of European and American art by Degas, Monet, Renoir, Picasso, Matisse, Pissarro, Rodin, Gauguin, Braque, Dufy, Miró, Jackson Pollock, Mary Cassatt, and Georgia O'Keeffe? The museum features a comprehensive survey of French art, including several important works by French Impressionist Edgar Degas, who lived with his mother's family in New Orleans between 1871 and 1872.
If our wants for the day don't match up with our travel partner's, we may decide to go our separate ways, and set a time to meet up on a predetermined balcony or in the Royal Sonesta lobby.
This will be our final night in New Orleans. So, we'll want to make it special. And there's no better way to do that than with a final splurge for dinner at the incomparable Court of Two Sisters (613 Royal Street), at a table in the courtyard, under the twinkle lights… We will have reservations, made months in advance, for this perfect way to say au revoir—goodbye—to dazzling New Orleans…until next time.
So Where to Next Month?
Well, next month it will be April. And we'll armchair travel to Seattle & Across the Puget Sound to Victoria BC. See you next month for another armchair adventure.