The Power of Journaling: Article 4 in a Series
The Power of Journaling: Part 4 in a Series
By Erica Miner
NABBW's Journaling Expert
Greetings, Boomers!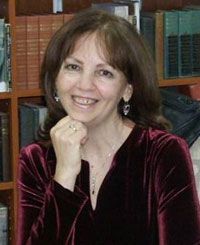 This month, let's talk about writing a book.
Seriously, you ask? I can write a book?
I truly, passionately believe there is a book in everyone. Journaling is a powerful way of creating that book. In fact, journaling is the best way to search for it, find it and WRITE it. All you need is the desire and the motivation. The former originates with you. The latter, hopefully, will come from me.
Let's start with some favorite quotes to get your creative juices flowing.
First, from prolific author Barbara Kingsolver:
'There is no perfect time to write – there is only now.'
That really says it all, doesn't it?
Here's another point of view relevant to what Kingsolver says:
'The best time for planning a book is while you're doing the dishes.'
The legendary Agatha Christie must have done more than her share of dishes, considering her enormous output of mystery novels.
Here's a favorite story of mine to get things rolling.
A short while ago, I was in Seattle visiting my daughter. Standing in the checkout line at the market with her husband, I chatted away about lecturing on a cruise ship. The clerk asked me what I would be speaking about, and I told her I would be lecturing about my book. "Oh? What kind of book?" she asked. One thing led to another, and I got so carried away talking about writing I completely messed up my credit card transaction, which led to her pushing the wrong button, which led to having to call the manager and start over – all because of my book!
And here's the kicker: that book, Travels With My Lovers, and the one that followed, FourEver Friends, were both based on my journals.
For you writers, your journals can be a veritable goldmine of resources for your future writing projects. For me as a writer, this is one of the best rationales for journaling: you never know when you might like to pluck one or more ideas from your journals for use as grist for your writing mill. I highly recommend it, in fact.
So what's it like, writing a book? Wonderful, terrible, gratifying, frustrating – the best of times, the worst of times – and totally amazing! It takes anywhere from months to years of intense work, both pleasurable and maddening. It's like being in a very long labor and birth: a unique experience.
Here are a few examples of stories that you can journal and journals you can transform into stories:
1) A family history crying to be told
Go back to your photo albums to jog your memory, or even better, start writing your family chronicles when your own kids are babies. Write something each day about them, their growth, their changes, and each new event. It could eventually become a magazine article or a book, like my friend Christine Hohlbaum's Diary of a Mother; or a play or movie like Diary of a Mad Housewife, Avalon, or In America; or a novel like Angela's Ashes, or Big Fish. The possibilities are endless. Interview elderly relatives, write down or tape their stories about the family's past. It's as fascinating as it gets, plus you will be doing your own family a great service.
2) A particularly eventful period in your life
It could be a happy OR difficult time; journaling will help you through the difficult, and help you remember the happy. Then when you've got some distance from that time, you can fictionalize it and, should you choose, turn it into a short story, novel, or play.
3) Travel
Write your impressions of a new place, or better yet your new views on a place you've already been, whether close to home or far off: a day in the country, a night in the city. Include photos, postcards, sketches, foreign currency, or theater tickets. It could end up an article in a magazine (this happened to me on my first trip exploring my roots in Turkey). Pass the time waiting in the airport writing in your journal. Record intriguing conversations you overhear at restaurants (New York City is a particularly good place for this – I've taken notes on a paper napkin in a coffee shop in Rockefeller Center), and let your imagination take over. Write about your own Year in Provence or some time spent Under the Tuscan Sun.
Eat, pray, love – and write.
Till next time!
Erica
Former Metropolitan Opera violinist ERICA MINER has had a multi-faceted career as an award-winning screenwriter, author, lecturer and poet. Her screenplays have won awards in recognized competitions, and her debut novel, Travels With My Lovers, won the Fiction Prize in the Direct from the Author Book Awards. Erica's 1960s coming-of-age novel, FourEver Friends, published in 2009, was written with Baby Boomer Women in mind. Her highly anticipated suspense thriller, Murder In The Pit, released in June of 2010, has received five-start reviews across the board. Learn more about Erica on her website, EricaMiner.com.