The Power of Journaling: Article 5 of a Series
The Power of Journaling: Article 5 of a Series
By Erica Miner
NABBW's Journaling Expert
Greetings, Boomers! Happy New Year!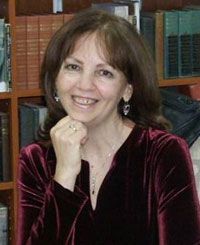 And what better way to start a year than with journaling? (I could use the word "resolution" here, but you didn't hear it from me.)
It's always a good time to start something new, but the coming of a brand-new year leaves us virtually no excuses not to start journaling.
Let's start with a brief recap of why journaling is so beneficial.
Journaling embraces everything from life tool to lifesaver. It can help you capture treasured memories; chronicle the pain and misery of a difficult life passage; help preserve remembrances of a particularly happy time in your life.
These are only a few of its advantages. In this article I would like to focus on healing through journaling.
You may remember my mentioning the award-winning actress Lynn Redgrave in a previous article. Hers is a powerful story that I hope will inspire you.
Several years ago, Ms. Redgrave was diagnosed with breast cancer. Being a courageous person by nature, she met the disease's challenge head-on by not only journaling her healing but asking her daughter Annabel Clark, a professional photographer, to chronicle her mother's healing experience in photos. At the time, Ms. Redgrave credited her journaling as an important piece in the puzzle of her journey to wellness. She also was brave enough to put together her journal entries with Annabel's photos in her 2004 book, Journal: A Mother and Daughter's Recovery from Breast Cancer (ISBN: 1884167438). As difficult as the journey was, mother and daughter were able to unite their efforts to present the grueling process with honesty and optimism. Sadly, Ms. Redgrave passed away last year; but her courageous battle is preserved for posterity in her book, and her spirit lives on for those who read it.
Such is the power of journaling.
Research from the Journal of the American Medical Association (JAMA) has shown that writing about stressful life events has helped reduce symptoms of asthma and rheumatoid arthritis in patients with these chronic illnesses. Meaningful improvements chronicled in these studies include a 19% upturn in lung function in asthma patients and an overall 28% improvement in RA patients. These findings are significant when you consider all the other means used by the medical profession over the past several decades to help patients deal with these conditions.
Other health providers have chronicled the experiences of patients who have actually sent daily e-mails to friends and family expressing feelings about their difficulties with serious illness. Other patients have credited journaling with helping to create a new life after battling cancer.
That said, studies also suggest that journaling in healthy people can improve the immune system. University researcher and psychologist James Pennebaker has deemed regular journaling an effective way to strengthen immune function. In his opinion, writing about stressful events and conditions can help you deal with them in ways that can ultimately reduce the impact of these stressors on your body.
We all could use some help in that department, couldn't we?
Whether we are blessed with good health or have to cope health issues, journaling can pave the way to tremendous benefits. In this winter season of the second decade of the 21st century, why not acknowledge this fact and give yourself the gift of helping out your body and soul by journaling?
To help get you started, in my next article I will outline specific details on how to choose the best journaling equipment and will also give tips on how to create your own best journaling ritual.
Meanwhile, keep in mind Barbara Kingsolver's brilliant advice:
'There is no perfect time to write. There is only now.'
Till next time!
Former Metropolitan Opera violinist ERICA MINER has had a multi-faceted career as an award-winning screenwriter, author, lecturer and poet. Her screenplays have won awards in recognized competitions, and her debut novel, Travels With My Lovers, won the Fiction Prize in the Direct from the Author Book Awards. Erica's 1960s coming-of-age novel, FourEver Friends, published in 2009, was written with Baby Boomer Women in mind. Her highly anticipated suspense thriller, Murder In The Pit, released in June of 2010, has received five-start reviews across the board. Learn more about Erica on her website, EricaMiner.com.

© 2011 Erica Miner

Visit Erica at http://www.ericaminer.com