SALT! A Recipe to Help Lower Your Intake In Order To Reduce Blood Pressure And Prevent Heart Disease
SALT! A Recipe to Help Lower Your Intake In Order to Reduce Blood Pressure And Prevent Heart Disease
By Janet Brill, Ph.D., R.D., LDN
NABBW's Healthy Heart Lifestyle Associate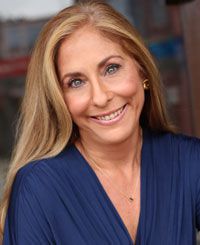 Recently I posted an article here on some new recommendations for our salt intake, "The New Salt Message: A Smoking Gun." In it, I dealt with a somewhat controversial newly published recommendation on the dietary intake of salt.
More importantly, I outlined why I continue to believe it is so crucial for all of us to reduce our salt intake in order to lower blood pressure and prevent heart disease.
It's an important article, and if you missed it earlier, I recommend you read it now.

The bottom line is, every thirty nine seconds, we lose another American to a fatal heart attack or stroke. And yet, despite the fact that the largest risk factor for cardiovascular death-high blood pressure-is both reversible and preventable, seventy-six million adult Americans continue to suffer from this life-threatening condition, and another two million will be diagnosed over the next year.
Salt has been scientifically proven to raise pressure with 90% of us destined to develop hypertension due to a lifetime of sodium overload.
Do your heart (and brain) a favor and cut down on your salt intake. but keep in mind that sodium reduction does not necessarily mean a reduction in your food\'s flavor or palatability. 
As proof, please check out my recipe below, for heart-healthy Shrimp Diablo. The heat and sweet give this dish tons of flavor, without the salt. A great way to serve a delicious meal that also helps prevent heart disease.

Shrimp Diablo
14 ounces frozen, extra-large, peeled and deveined shrimp (defrosted)

3 tablespoons extra virgin olive oil

3 fresh garlic cloves, minced

1 teaspoon dried oregano

1/2 teaspoon crushed red pepper flakes

1 tablespoon sugar

1 15 ounce can diced tomatoes (low sodium)

1 28 ounce can whole plum tomatoes, unsalted

3 tablespoons tomato paste (low sodium)

1/2 cup shredded fresh basil leaves

1 teaspoon freshly grated Parmesan cheese

1 box of whole grain angel hair pasta (14 ounces)
Heat 2 tablespoons olive oil in a large skillet over medium heat. Cook shrimp about three minutes per side until done and pink in color. Transfer shrimp to a plate. Heat remaining olive oil in the same skillet and add garlic, oregano, crushed red pepper and cook about one minute, stirring constantly.
Stir in tomatoes, tomato paste and sugar, breaking apart whole tomatoes with a wooden spoon and stirring constantly for another ten minutes. Add back the shrimp. In the meantime, cook pasta according to package directions.
Divide pasta and sauce among four plates. Serve hot, topped with basil and a touch (2 dashes) of freshly grated parmesan cheese.
Serves 4
Nutrition per 1 cup pasta and 1/2 cup sauce serving
Calories: 212 kcal

Sodium: 3 mg

Potassium: 316 mg

Magnesium: 24 mg

Calcium: 36 mg

Fat: 3 g (EPA 0g, DHA 0g, ALA 0g)

Saturated Fat: <1 g

Cholesterol:  0 mg

Carbohydrate: 35 g

Dietary fiber:  16 g

Sugars:  7 g

Protein: 14 g
Janet Bond Brill, Ph.D., R.D., LDN is author of the new book, "Blood Pressure Down," published by Three Rivers Press; May 2013;$15.00 US/$18.00 CAN; 978-0-307-98635-1 Copyright © 2013 and "Prevent a Second Heart Attack, 8 Foods, 8 Weeks to Reverse Heart Disease" (Random House/Crown Publishing; 2011; $15.00), as well as "Cholesterol Down: 10 Simple Steps to Lower Your Cholesterol in 4 Weeks Without Prescription Drugs" (Random House/Crown Publishing; 2006; $13.95) and an accompanying Android app. Dr. Brill is a leading diet and nutrition author, educator and practitioner. She consults for the health and fitness industry specializing in cardiovascular disease prevention. She is the nutrition expert for the national television show, The Balancing Act. For more info on her books, please visit: www.DrJanet.com.