Dump The Gym, Here's Your Affordable Fitness Alternative
Dump The Gym, Here\'s Your Affordable Fitness Alternative
By Lisa Byrne, B.S Exercise Sciences | Certified Pilates Instructor
NABBW's Boomer Women\'s Fitness Expert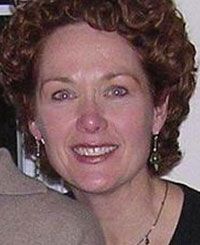 You really hate the gym.
It\'s crowded, annoying, and you\'re unsure you can actually keep those resolutions.
Old thinking in a new year will sink you by Leap Day.
Sounds like this: you join a gym, commit to a M,W,F meet up at 6am with girlfriend MaryBeth, or buddy Joe. Get in your cardio, pump some weights, sneak in some abs, and pretend to stretch. Shower and you\'re out the door.
This ends around second week of February. Leap Day if you\'re lucky.
That\'s old thinking.
But what if there was a fun to do, easy to learn workout that beats the boring gym any day?
For just under $30- less that 1 month of your new gym membership- you can have in your hands (literally) a lightweight, portable, easy-to-use exercise system that will give you access to hundreds of moves.
You\'ll get a fantastic workout because of these top 3 reasons:
Teach your body core stability in every move. That means a stronger core and a safer you from now on.
Train smaller, deeper muscles for whole body fitness.
improve your combo of strength, flexibility, and balance for real life activity.
What are they?
Resistance Bands.
This is the year of the bands and right now you can hop on this easy fitness train. Anyone, including Boomer you, can use bands. They range from light to very heavy resistance with about 5 grades in between.
Save time and work out in the comfort and convenience of your own home, office, hotel room, yard or deck.
Besides part of your total fitness routine bands can also be used to:
revitalize your tired body
renew your body that\'s been sitting too long
be the support for some really great unimaginable stretching
and… you can even use the bands as your \'partner\' to improvisational dancing! More about that later.
Bands are versatile. Very versatile. And I\'m not just talking about the hundreds of exercise possibilities. Bands will inherently train your body to become stronger, more stable, better balanced and more aware for everyday activities.
You\'ve heard the pop word these days, \'functional fitness\'. That means to be able to move the way you want, when you want. A good functional fitness pie includes adaptability to the situation that meets you every day. Your life activities. Make sense?
Pushing a weight above your head, or bending at your elbow while sitting locked in has no transference into your daily activity.
Enter the brilliance of bands, shining vibrantly. You\'re dynamic when you use a band. You\'re reaching, twisting, bending, pulling, pushing. Sometimes 2 of those at the same time! Life is dynamic. It\'s not static. Unlock yourself from static fitness. It doesn\'t serve you and it will waste your good intentions. Train and teach your body to see those daily moves that matter by Moving every which way but tight and boring.
Okay, I\'m getting ahead of myself here.
Let\'s go back to the beginning so we can talk about how you even begin working with bands.
Here are 3 simple steps:
1. Get yourself a pair of bands. Beginners can start with a medium resistance pair. Once you get the idea, you can migrate between the tensions.
2. Figure out a place in/around your house to hook the bands preferably at eye level or above.
3. Watch the video below for your 15 simple moves for a Basic Boomer Band Workout.
Watch the video below for your 15 simple moves for a Basic Boomer Band Workout.
Keep it simple. Without even knowing it, you\'ll get a great quick workout.
Explore the possibilities in this teaser video of the benefits of bands. Dump the gym!
Next time, we\'ll layer in one other fitness piece that can optimize your workout.
For now watch the video and open up your mind to a better body!
Lisa Byrne is the owner and chief creative officer at Pilates for Sport, LLC in Bucks County, Pa. She has her B.S in Exercise Physiology and is a Certified Pilates Instructor. Lisa has operated her fully equipped Pilates studio since 1999 and has been in the Health and Fitness Industry for 23 years. The studio space is home to private sessions, small group training, and the outdoor circuit buffet, sure to get anyone grooving. Visitors to the movement studio span the range and include average Boomers looking for diversity; young people with Asperger's-Autism; hard core athletes looking to 'loosen up'; and those in need of chronic pain management through movement. Learn more about Lisa on her site, Move More Today.