Bananas and Chocolate: Two Blood-Pressure Lowering Superfoods!!
Bananas and Chocolate: Two Blood-Pressure Lowering Superfoods That Are a Healthy, Indulgent Prescription For You and Your Family!! Plus Brill Offers a Healthy Cake Recipe
By Janet Brill, Ph.D., R.D., LDN
NABBW's Healthy Heart Lifestyle Associate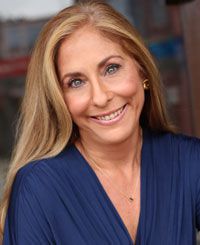 Half of all American women over the age of 45 have high blood pressure.
Considering that high blood pressure is a dangerous condition—a treacherous and silent killer that wreaks havoc on your arteries, predisposing you to stroke, a heart attack, kidney failure and blindness—it would behoove all of us to get those millimeters of mercury down to a safe level.
NOTE: Medical authorities define a healthy normal blood pressure as less than 120/80 mm mercury.
Most people know that cutting down on sodium intake is a powerful dietary step you can take to lower blood pressure. 
But did you also know that there are a number of healthy (and delicious) foods you can eat that also will make a dent in your numbers?
Bananas
Bananas are the most popular fruit in the U.S. They are a delicious, portable and relatively inexpensive fruit filled with fiber as well as many vitamins and minerals. Bananas are Mother Nature's sweet blood-pressure-lowering medicine.
Why you may ask are bananas such an exceptional blood pressure lowering food? It\'s their potassium content. One banana packs a potassium punch of at least 450 mg of potassium. Potassium is also an essential nutrient, and biologically, has the opposite effect of sodium on blood pressure.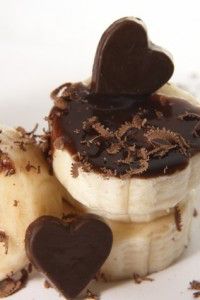 In essence, potassium lowers blood pressure by balancing out the harmful effects of sodium. It works as a natural diuretic: the more potassium you eat, the more sodium and water you excrete in the urine. Scientists think that potassium also actively relaxes the blood vessels.
This is an important physiological fact. To lower your blood pressure, you need to think beyond just slashing salt.
It's time to shift your attention to ingesting much, much more of Mother Nature's most powerful blood pressure mineral medicine.
Abundant scientific evidence has proven that a shortage of potassium in the diet has a critical role in promoting high blood pressure. Indeed, restricting potassium intake has been proven to cause a substantial rise in blood pressure—even in people with normal blood pressure.
A low potassium intake also ups your odds of suffering a stroke.
To lower your blood pressure through dietary means, one should aim for a sodium intake of under 1500 mg/day in combination with a potassium intake of 4700 mg. Eating just two bananas a day will help you to reach your daily 4700 mg potassium goal.
Dark Chocolate
Chocolate lovers rejoice! Believe it or not, this forbidden fruit is actually a magical blood-pressure-lowering medication.
What's the ingredient in dark chocolate that confers so many blood vessel benefits? "Polyphenols" is the term used to describe a major class of bioactive phytochemicals scientifically proven to protect against heart and vascular disease.
Flavonoids are a subclass of polyphenols (flavonoids account for about two-thirds of our polyphenol intake). Indeed, flavonoids are those plentiful and super-heart-healthy plant chemicals found in high concentration in fruits, vegetables and, you guessed it…dark chocolate! And cocoa contains lots of flavonoids.
In fact, dark chocolate has such a highly concentrated amount of flavonoids that it beats out red wine.
No need for deprivation when caring for your arteries! Although medication is highly effective at bringing your numbers down, what you eat can also have a dramatic blood pressure lowering effect. Remember, it's all in the balance (of sodium and potassium).
Aim for slashing the salt as well as Packing your plate with potassium-rich foods such as melon, avocado, cooked spinach, white beans, bananas and dark chocolate and you will surely be taking a huge step in bringing your blood pressure numbers down to where they need to be.
Here's a tasty low sodium, high potassium recipe for chocolate banana cake from Dr. Janet Brill's book Blood Pressure Down.
Jason's Chocolate Banana Cake
2 cups all-purpose flour 1/2 cup Splenda Brown Sugar Blend 1/4 cup unsweetened cocoa powder 1/2 teaspoon baking soda 1 large ripe banana, mashed (1/2 cup) 3/4 cup soy milk      1/4 cup canola oil 1 large egg 1 egg white 1 tablespoon lemon juice 1 teaspoon vanilla extract 1/2 cup semisweet dark chocolate chips  
Preheat oven to 350°F. Spray an 11 x 7-inch brownie pan with nonstick spray. Whisk together flour, sugar blend, cocoa, and baking soda in large bowl. In another bowl whisk together the bananas, soy milk, oil, egg, egg white, lemon juice and vanilla. Make a hole in the middle of the flour mixture and pour on the soy milk mixture and chocolate chips. With a wooden spoon stir the ingredients together until blender. Spoon batter into pan. Bake about 25 minutes until the center of the cakes springs back when pressed lightly with fingertips.
Serves 18
Nutrition per Serving:
Calories: 150 kcal
Sodium: 52 mg
Potassium: 119 mg
Magnesium: 19 mg
Calcium: 23 mg
Fat: 4 g (EPA 0g, DHA 0g, ALA 0g)
Saturated Fat: 1 g
Cholesterol: 12 mg
Carbohydrate: 27 g
Dietary fiber: 1 g
Sugars: 9 g
Protein: 3 g
Recipe Source: An excerpt from the book Blood Pressure DOWN by Janet Bond Brill, Ph.D., R.D.N, LDN; Published by Three Rivers Press; May 2013. Copyright © 2013 Janet Brill, Ph.D. To learn more about this book please visit DrJanet.com.
Janet Bond Brill, Ph.D., R.D., LDN is author of the new book, "Blood Pressure Down," published by Three Rivers Press; May 2013;$15.00 US/$18.00 CAN; 978-0-307-98635-1 Copyright © 2013 and "Prevent a Second Heart Attack, 8 Foods, 8 Weeks to Reverse Heart Disease" (Random House/Crown Publishing; 2011; $15.00), as well as "Cholesterol Down: 10 Simple Steps to Lower Your Cholesterol in 4 Weeks Without Prescription Drugs" (Random House/Crown Publishing; 2006; $13.95) and an accompanying Android app. Dr. Brill is a leading diet and nutrition author, educator and practitioner. She consults for the health and fitness industry specializing in cardiovascular disease prevention. She is the nutrition expert for the national television show, The Balancing Act. For more info on her books, please visit: www.DrJanet.com.