The Power of Journaling – Article 6 (Part 2) in a Series: Journaling Equipment
The Power of Journaling – Article 6 (Part 2) in a Series: Journaling Equipment
By Erica Miner
NABBW's Journaling Expert
Greetings, Boomers!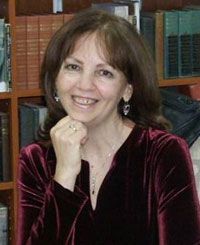 By now I hope you have done a bit of research on last month's "Equipment" article and with any luck have found a number of possibilities. Allow me to add a few more alternatives. Let's start by revisiting the sketchbook option.
If you are planning to do your journal in a sketchbook, you might want to look for one with a spiral binding; that way you can more easily add pages should you choose to include photos or mementos:
With today's cell phone technology, most of us have a camera handy, if not at the ready. When your child or grandchild comes home from school, snap a pic of him or her coming in the door; when you place it inside your journal, write down your impressions of the moment, using your journalistic freedom to express your emotions ("pride" and "joy" come to mind).
If you love to garden, pick a particularly eye-catching flower, dry it and press it onto a journal page. Be sure to write down your delight at the colors, shape and other physical attributes of your chosen bloom.
Add a "joke" page with comical one-liners that were memorable in their wittiness. If you're artistically inclined, enhance the humor with a funny sketch.
Here are more ideas for more "conventional" journals:
Reserve some pages to enter meaningful quotes that make you reflect on your life.
Use a loose-leaf binder to preserve your mother\'s and other family recipe stories. Add photos of memorable meals, lists of who was there, and input about how everyone felt about your amazing dishes (include yourself, of course).
If you'd like to keep a travel journal, look for a binder with plenty of pockets and/or compartments to keep pictures and stories of wonderful places you visited on vacation.
Consider keeping a dream journal. Your dreams are a window to your subconscious mind and are worth exploring.  Keep your journal by your bed, and as soon as you wake up, enter the information. This is the most fun type of journal to revisit later on. I have often been astonished as to how much insight I've gained from reading about my unconscious activity.
Especially for Writers and/or Artists: "Writers and Artists on Devotion: The Quotable Muse Journal" by Eric Maisel, Ph. D. contains thought-provoking quotes from creative people on the bottom of each page to inspire and motivate the writer and artist in you.
Whichever option you choose, make sure it is attractive enough to hold your interest but not so beautiful as to intimidate you from writing in it.
(Side note: be sure to keep your journal in a special place away from the prying eyes of others, but not where you'll forget about it. If you decided to journal on a computer, laptop or other mobile device, make sure your journal pages are password protected.)
Now that you've picked out that comfortable book or notebook, you'll want to think about the writing implement, i.e. pen, with which you will chronicle your brilliant thoughts. (I strongly advise against using pencil; if you decide to go back and read later on, especially if it's years later, you likely will not be able to read what you've written. Trust me, I've been there.) Again, you'll want to use something nice to look at. But even more important is to use a pen that feels comfortable.

I've been given a number of pens over the years that are bejeweled or have unusual shapes. They are lovely to admire but can be difficult to hold between one's fingers for any length of time. It's a nice choice to have to make, nonetheless.
Once you have your equipment in hand, the next most important consideration is creating a ritual that will work for you. We'll discuss this in more detail next time, as well as some specific exercises with which to hone your journaling craft.
For those of you who are curious about last month's quote, 'The best time to plan a book is when you're doing the dishes,' if you guessed the author as Agatha Christie, you hit it just right. Here's another one to keep your writer's fire burning:
'If food is poetry, then is poetry not food?'
Put on your thinking caps – and keep writing.
Till next time!
Erica Miner
Former Metropolitan Opera violinist ERICA MINER has had a multi-faceted career as an award-winning screenwriter, author, lecturer and poet. Her screenplays have won awards in recognized competitions, and her debut novel, Travels With My Lovers, won the Fiction Prize in the Direct from the Author Book Awards. Erica's 1960s coming-of-age novel, FourEver Friends, published in 2009, was written with Baby Boomer Women in mind. Her highly anticipated suspense thriller, Murder In The Pit, released in June of 2010, has received five-start reviews across the board. Learn more about Erica on her website, EricaMiner.com.