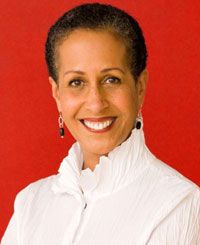 Karen Batchelor
life coach, speaker, author and authority on how to have an amazing life after 50
Karen Batchelor is a certified life coach and proud midlife crisis survivor who provides inspiration, encouragement and support to other women (and men) as they navigate through life at 50 plus. After more than 20 years in corporate and legal careers, Karen completely reinvented herself after 50 and started getting what she really wanted out of life – personally and professionally.
Now as the premier coach for 50-somethings, she combines her diverse and extensive skills with her natural blend of creativity, enthusiasm and humor to help Baby Boomers make their fifties the gateway to the best half of life.
OK — that's the official version. Now, in her own words, this is how Karen got here:
A few years back, I was sitting in my nice corporate office contemplating a career path that looked incredible on paper. I had climbed the proverbial ladder of success, navigating through the practice of law and the executive ranks of corporate America. But as I rolled into my fifties, I had this nagging feeling all my efforts had landed me on the wrong ladder of success!
Turning 50 made me focus on how I wasn't living in sync with my life purpose and values, my creativity was stifled, my personal life was shoved into a corner and I just plain wasn't happy.
So with courage I didn't think I had, I headed off to discover what I really wanted out of my second half of life. My midlife crisis has been a "roller coaster ride" with lows like the devastating loss of my father, my mother's decline from Alzheimer's, divorce and my own serious health challenge to the highs of becoming an aunt for the first time and writing my first book, 50 Ways To Have An Amazing Life After 50!
Along the way, I found a wonderful life coach who helped me get through the roadblocks AND discover my own fulfilling career as a life coach. I now help 50 plus women and men get past mid life crisis symptoms with a focused vision and an action plan for an amazing life after 50.
And yes it's possible! My fifties have sometimes been a bumpy ride but I can honestly say that at this point in my life, I'm happy with where I am and, more importantly, with WHO I am.
If you're ready to discover how to make your next 50 the best 50, here are some action steps you can take right now -
Read Karen's guidebook of simple wisdom and easy-to-follow action steps on 50 Ways To Have An Amazing Life After 50.
Take a tour around her website at www.AmazingLifeAfter50.com where you'll find information and inspiration on reinventing your life after 50. You can also sign up for Karen's motivational ezine - 50 Plus Magazine and get the bonus Creating Power Goals Power Pack to help you set SMART goals to get you from where you are to where you really want to be in life and
Connect with Karen on Facebook, Twitter and "on the go" with her interactive Amazing Life After 50 iPhone app.
Recent Content
Loading...
One of the hardest things to do in life after 50 is to break out of your comfort zone. The question to ask yourself is are you really happy in your comfort zone or just feeling safe and secure? And at…One of the hardest t…One of the hardest things to do in life after 50 is to break out of your comfort zone. The question to ask yourself is are you really happy in your comfort zone or just feeling safe and secure? And at this point, is there more you want in your life that may be outside those safe boundaries of your comfort zone? If you want the second half of your life to bring more passion, more excitement – and more joy, then read on. To experience new heights of joy no matter what age you are, the only requirement is a willingness to challenge yourself to break out of your self-imposed limitations. …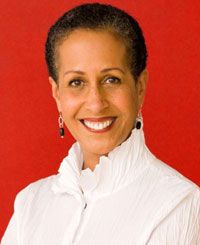 Karen Batchelor
July 12, 2010
If you could write a letter to the child you were and give some nuggets of wisdom, what would you say? Here\'s my letter. It\'s helped me tune into some insecurities and fears that have been hanging o…If you could write a…If you could write a letter to the child you were and give some nuggets of wisdom, what would you say? Here\'s my letter. It\'s helped me tune into some insecurities and fears that have been hanging on for years. Getting in touch with these is the first step to letting them go. Advice to the Little Girl Who Would Be Me ---------- Dear Little Karen — I am writing you from years in the future to let you know that I think of you often. I\'m in my fifties now. Yes, honey, that\'s a REALLY big number! And you are a special little girl with sparkling eyes and the infectious smile you\'re…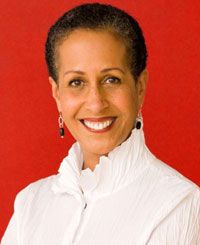 Karen Batchelor
June 14, 2010
This is my first column here at NABBW and I\'m very excited to meet all of you. I believe that a great way to get to know someone is to share a little something. So here\'s a revelation about me: …This is my first col…This is my first column here at NABBW and I\'m very excited to meet all of you. I believe that a great way to get to know someone is to share a little something. So here\'s a revelation about me: I love ruby slippers! Yes – the classic Dorothy from the Wizard of Oz kind, or my very own snazzy, red sequin Converse sneakers! Ruby slippers mean a lot to me, in part because I always wanted red shoes when I was a child and never got them. My mom believed in black patent leather, saddle oxfords and navy blue Keds – that was it! The slippers are also important to me because I believe i…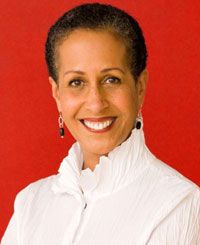 Karen Batchelor
May 12, 2010