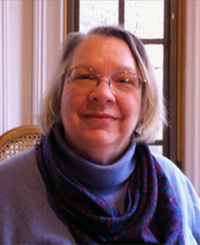 Anne Holmes
NABBW's "Boomer in Chief"
Anne L. Holmes, APRNABBW's "Boomer-in-Chief"
I was thrilled to take over the NABBW reins from founder Dotsie Bregel, and now my primary goal is to grow the membership in the association by offering more and better services. I believe that this will help take the NABBW to its next level. With such diversity among Boomer women, I recognize this as a serious challenge, but it is one I am totally prepared to embrace.
Born in the early 1950s, I am delighted to claim the title of "Boomer in Chief" for the National Association of Baby Boomer Women. I see this as proof that I am using my communications talent and training to the best of my ability – and I love that the work not only combines all the skills and talents I have acquired over a lifetime of working, but it also brings me back to my roots. Here's why:
As a student in the 70s, I took several courses in gerontology while pursuing a graduate degree in communication. I became interested in aging, and decided to do my thesis on how the media could best reach and market to "plus-50" women.
At that time, my interest in "seniors" was a bit radical, since most marketers only concerned themselves with promoting to those under 50. The 18-49 demographic – which then included Boomers -- was the most highly courted.
These days things have changed, and business owners and marketers are now starting to recognize that plus-50 women – especially Baby Boomer women -- control the nation's purse-strings. In fact, women as a whole control almost 60% of the nation's wealth and make most of the consumer purchasing decisions these days, including:
91% of homes
60% of automobiles
51% of consumer electronics
Not to mention that today women control will likely inherit and manage even more wealth in the future, given that women outlive men by an average of 5 years.
Steve and I have been married for almost 25 years and have actually worked together for the last 15 years. People always ask us how we manage to work and live together 24/7. It's easy: "We divide the responsibilities: he's the tech guy, while I'm the writer. He looks out for male Boomer interests, while I focus on things female… It works out very well."
"Perhaps one of my best credentials in taking over as "boomer in chief" at NABBW and Boomer Women Speak, is that I am a fairly typical Baby Boomer Woman, and thus know a lot about what we are all encountering these days. I have true empathy for what all of us are experiencing. Among my life experiences:
Downsized, job loss and the subsequent financial challenges
Chronic illness (Type 2 Diabetes and Sleep Apnea)
Caring for distant parents with health challenges
Married, divorced, working single mom, remarried
Empty nest
Boomerang kid
Midlife crisis
Life reinvention
Started my own business
Wrote a book
Spiritual awakening
"In other words, I know what makes us Boomers. And I not only champion us, I take offense at those who would call us "unrealized," or infer that we Baby Boomers have not lived up to our country's expectations. After all, we Boomers have always been about blazing new trails, and we're not done yet!! Having tackled civil rights, women's rights, gay rights, then reinvented what makes up a family, and what the work environment looks like, our current task, in my opinion, is to restructure retirement."
Recent Content
Loading...
By Mary J. Yerkes and Anne L. Holmes for the NABBW NOTE: This helpful article originally appeared at NABBW.com in 2009 and was updated in 2019. In 2023, we are happy to again bring it up to date, s…By Mary J. Yerkes an…By Mary J. Yerkes and Anne L. Holmes for the NABBW NOTE: This helpful article originally appeared at NABBW.com in 2009 and was updated in 2019. In 2023, we are happy to again bring it up to date, so that it reflects current disability travel information.  For the 1 in 2 Americans living with chronic conditions, traveling can be a challenge. Crowded airports, long flights, and public transportation can increase stress and exacerbate symptoms. But by learning to travel smart, you can experience the thrill of traveling, while minimizing your discomfort and stress. Traveling Tips Here are…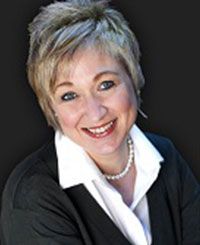 Mary J. Yerkes
August 10, 2023