The Perfect Vinaigrette
The Perfect Vinaigrette
By Janet Brill, Ph.D., R.D., LDN
NABBW's Healthy Heart Lifestyle Expert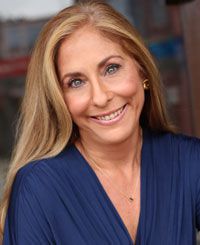 Why is it that when you eat out, the salad dressing tastes so much better? It's all in the proportions and ingredients…
Start with a good extra virgin olive oil (EVOO) to ensure that the oil base is comprised of the healthiest oil there is.
Olive oil, called "liquid gold" by Homer, is the main fat used in Mediterranean diets—the pattern of eating proven to decrease the risk of such diseases and disorders as heart attacks, stroke, type 2 diabetes and metabolic syndrome.
EVOO contains a large amount of super heart healthy monounsaturated fat as well as certain phenolic compounds known to possess anti-inflammatory effects and have a healthy influence on blood pressure and blood clotting.
Next, add in a touch of Dijon mustard, shallots and fresh lemon juice for extra flavor and you have the perfect heart-healthy and deliciously simple vinaigrette to dress your summer greens!
Chef Julie Korhumel's Mixed Greens with Lemon, Shallot, and Mustard Vinaigrette
A simple way to dress a fresh bowl of mixed salad greens.
2 tablespoons fresh lemon juice
2 small shallots, peeled and minced
2 teaspoons Dijon mustard
1/2 cup extra-virgin olive oil
Salt and pepper to taste
One 5-ounce container mixed salad greens
In bowl, whisk together the lemon juice, shallots, and mustard. Slowly whisk in the olive oil. Season to taste with salt and pepper. Toss with mixed salad greens. Serve immediately.
Serves 5
NUTRITION IN A BOX Per 1 ounce salad greens and 2 tablespoons vinaigrette: Calories: 128; Fat: 14 g (0 g EPA, 0 g DHA, <1 g ALA); Saturated Fat: 2 g; Cholesterol: 0 mg; Sodium: 18 mg; Carbohydrate: 2 g; Dietary Fiber: <1 g; Sugars: <1 g; Protein: 1 g
Recipe Source: An excerpt from the book Prevent a Second Heart Attack by Janet Bond Brill, Ph.D., R.D., LDN; Published by Three Rivers Press; February 2011 Copyright © 2011 Janet Brill, Ph.D. To learn more about this book please visit www.DrJanet.com.
Janet Bond Brill, Ph.D., R.D., LDN is author of the new book, "Prevent a Second Heart Attack, 8 Foods, 8 Weeks to Reverse Heart Disease" (Random House/Crown Publishing; 2011; $15.00) and "Cholesterol Down: 10 Simple Steps to Lower Your Cholesterol in 4 Weeks Without Prescription Drugs" (Random House/Crown Publishing; 2006; $13.95). Dr. Brill is a leading diet and nutrition author, educator and practitioner. She consults for the health and fitness industry specializing in cardiovascular disease prevention. She is the nutrition expert for the national television show, The Balancing Act. For more info on her books, please visit: www.DrJanet.com or www.PreventaSecondHeartAttack.com