Green Bean Casserole: A Classic Thanksgiving Dish — Now You Can Make It Over to Be Low Fat, Low Cholesterol — And Still Delightfully Yummy. Here\'s How!
Green Bean Casserole: A Classic Thanksgiving Dish — Now You Can Make It Over to Be Low Fat, Low Cholesterol — And Still Delightfully Yummy. Here\'s How!
By Janet Brill, Ph.D., R.D., LDN
NABBW's Healthy Heart Lifestyle Associate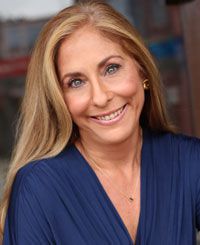 What is one of the most popular Thanksgiving dinner side dishes?
Green bean casserole has become a staple at most everyone's traditional Thanksgiving dinner.
Unfortunately, the traditional version tends to be loaded with bad fat, salt and calories and is often far from a light and healthy dish.
Why not lighten up this Thanksgiving classic and save your calories for the yummier desserts or sweet potato casserole?
Substituting reduced fat and light versions of sour cream, heavy cream, and cream cheese, or fat-free Greek yogurt, will still give you a great taste — but for a fraction of the calories.
HOLIDAY RECIPE REDUX: Check out this low fat and low cholesterol recipe for Green Bean Casserole:
There is no need to buy breadcrumbs! Make your own high fiber breadcrumbs by blending Fiber One Original Cereal or a piece of whole grain bread in a food processor/blender until a breadcrumb consistency.
Yield: 8 servings (1 cup per serving)
Ingredients
2 lb green beans, steamed
1 onion, sliced
1 tsp olive oil
1 cup light sour cream
1 tsp garlic powder
¼ cup asiago shredded cheese.
½ cup Fiber One Original cereal
Directions:
Pre-heat oven to 350 º F. Grease a 13'' x 9'' glass or aluminum pan with olive oil. Spread out the steamed green beans in the pan. In a small saucepan, heat 1 tsp of olive oil and sauté the sliced onions until they are slightly brown. Spread out the onions on top of the green beans. In a small pot, heat the light sour cream, asiago cheese, and garlic powder for 3-5 minutes until the mixture gets thin. Pour the sour cream mixture over the green beans and onions. In a food processor or blender, mix the Fiber One cereal until a breadcrumb consistency. Sprinkle the casserole with the breadcrumbs. Place pan in the oven and bake for 30 minutes. Serve immediately.
Nutrition Information Per Serving:
Calories: 89 kcal, Fat 3g, Cholesterol: 9 mg, Carbohydrate: 15g, Dietary Fiber: 6g, Protein: 4g, Sodium: 41 mg
Janet Bond Brill, Ph.D., R.D., LDN is author of the new book, "Blood Pressure Down," published by Three Rivers Press; May 2013;$15.00 US/$18.00 CAN; 978-0-307-98635-1 Copyright © 2013 and "Prevent a Second Heart Attack, 8 Foods, 8 Weeks to Reverse Heart Disease" (Random House/Crown Publishing; 2011; $15.00), as well as "Cholesterol Down: 10 Simple Steps to Lower Your Cholesterol in 4 Weeks Without Prescription Drugs" (Random House/Crown Publishing; 2006; $13.95) and an accompanying Android app. Dr. Brill is a leading diet and nutrition author, educator and practitioner. She consults for the health and fitness industry specializing in cardiovascular disease prevention. She is the nutrition expert for the national television show, The Balancing Act. For more info on her books, please visit: www.DrJanet.com.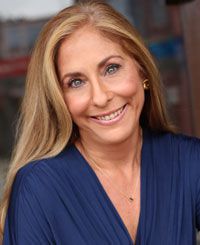 Dr. Janet is a nationally recognized expert in the field of health, wellness and cardiovascular disease prevention and is frequently sought after by the media as a trusted source of nutrition and fitness information. Janet holds master's degrees in both nutrition and exercise physiology and a doctorate in exercise physiology. She is a registered dietitian and certified by the American College of Sports Medicine, National Strength and Conditioning Association, and Wellcoaches, Inc.