Why Don\'t More Parents Talk About Empty Nest?
Why Don\'t More Parents Talk About Empty Nest?
By Natalie Caine, M.A.
NABBW's Empty Nest Expert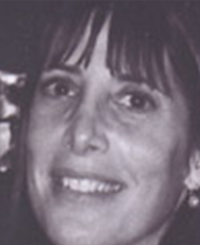 This weekend kids are Packing up and heading to college. Parents are shocked at the gut pain they are feeling, hugging goodbye.
The "ugly cry" visits them at unpredictable times, like while marketing.
Goodbye drops them into the reality that their parenting role will never be as it was before. They are kicked out of the kingdom with an unfamiliar role as parents.
Parents are in the background, not leading, not seeing day to day, and not hearing the stories after school.
It is a major life transition.
Parents begin to focus on themselves more so than before. Many use the time to explore who they are and aren\'t and what life beyond parenting might include.
I am often asked, "Why don\'t parents talk about empty nest?"
Here is my experience with what thousands of parents, including myself, have shared with me when they say to others that they are feeling sad:
1. Oh, they are just going to college, get over your tears and do something…shame for their feelings.
2. It\'s about time you did something for yourself. Not the issue.
3. Go volunteer. Your life could be worse. Comparing yourself to others, not the issue.
When one is going through a sudden change, it is a grieving. Grieving for a relationship you knew and now have to shift. Shift into the unknown for a while. Yes, you knew this day would arrive. Grieving in its depth, can\'t be planned. Until you are sitting in the empty room, it honestly isn\'t real. No one ever prepared you for sitting in the unknown. Vulnerable.
Loss is loss. All other losses seem to emerge with this change in parenting roles.
So many parents share that the reality of not having forever hits them when they send their kids off to college. They see youth walk out the door. They were lifted at times by that energy. Parenting felt like it went on forever and ever and now it is not a day to day experience.
For some parents, this change in their role opens both joys and challenges. Reflection, assessment, and choice are part of the new you. It\'s a good time for all of your vulnerabilities, losses, never to be\'s , regrets, as well as, a wonderful time when you are ready, to dream big for what matters to you now and how you want to spend time with you and then with others.
Parents long for a community since the school days end. Some stay friends. Some end those relationships. So where do you meet new people at this stage of life? Parents don\'t like to talk about that either because it makes them feel, "unpopular." Not true.
Change happens. No one wants to walk it alone.
Take good care.
Natalie
Change is inevitable. Get Ready. Get Support. Life transitions need a hand to hold.

Invite Natalie to speak in your community or bring her workshop to you.

Get a group of 10 and Natalie will come to your city. Call for a private consultation

1 800 446 3310 Los Angeles, CA

Featured in Time, USA Today, Associated Press, NY Times, Chicago Tribune, radio, and more..