Change It Up
Change It Up
By Natalie Caine, M.A.
NABBW's Empty Nest Expert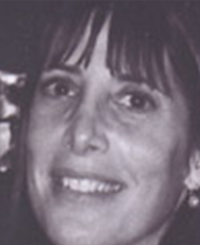 When I was in Boston last week, I tried something new. While walking, and this sounds silly I know, I would stop and look up. People in windows, staircases, cranes, flashing tall lights, birds and squirrels, shoes, the moon, stars, planes, lanterns, animals in the clouds.
When I have the fun of taking photos, I photograph a different perspective rather than only what is right in front of me with the object.
In my morning support group of transitions, we made a list of what we are going to do differently this week:
1. Not start the day on the computer. Start it with a glass of water.
2. Write a poem, even a bad one.
3. Hit golf balls on the weekend.
4. Eat fish.
5. Sing at home.
6. Plant something in the house or outside and you give it a name. You could plant a stick with ribbons on it.
7. Light an evening candle and sit with its flame looking at you.
8. Take a new exercise class.
9. Think of someone you adore and enjoy that moment.
10. Move five things around to new places in your home.
Since I live in the city, I miss seeing the night sky. I am going to sit in the dark back yard in the evening, and look up. I have been known to dash out to see the moonlight in both my front and back yard. I don\'t sit. I want a new perspective. I could sit awhile, don\'t you think?
What might you do this week to change it up?
Take good care,
Natalie
Change is inevitable. Get Ready. Get Support. Life transitions need a hand to hold.

Invite Natalie to speak in your community or bring her workshop to you.

Get a group of 10 and Natalie will come to your city. Call for a private consultation

1 800 446 3310 Los Angeles, CA

Featured in Time, USA Today, Associated Press, NY Times, Chicago Tribune, radio, and more..