Tour Business\' Dual Goals: Build Memories and Fight Alzheimer\'s Disease
Tour Business\' Dual Goals: Build Memories and Fight Alzheimer\'s Disease
By Donna West for the NABBW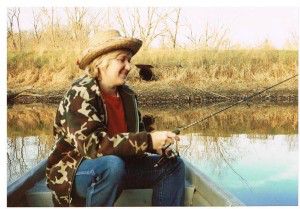 The idea that I might lose my identity and all of my memories is terrifying. I lost my father to Alzheimer's Disease. My Father and Mother were my favorite travel companions. I have priceless memories of sitting in our living room and lingering over our pictures together, remembering the great times those snapshots captured for us.
I witnessed the ravages of Alzheimer's first-hand as I slowly lost my father. I didn't get it at first, why his personality was changing.  I was confused.  I didn't understand. I slowly watched him go through the stages of the disease. Toward the end, he couldn't even recognize me. He was losing the memories we created together. All I have are pictures now.
When I launched my tour business, I realized I wanted to do more than help people with vacations and trips.  I was already supporting others to create memories of their own, memories they would be able to reflect on for a lifetime. Why not use this same work to help stop a disease that steals a lifetime of memories from its victims?
During a 2004 interview, my words had already created the path for me:
"I am always in the process of planning future tours, West said, but I am primarily in the business of creating memories".
Fighting Alzheimer's Disease Starts with ME.                                
I want to help raise awareness and funds to fight this battle with Alzheimer's Disease.  I make this pledge to help end Alzheimer's now.  Every time you purchase your online hotel reservations from my new website, I will donate 25% of the proceeds I earn directly to the Alzheimer's Association to help preserve memories for those losing theirs.
I need your help to reach my goal.
How?  Go to my hotel reservation page, www.lighthousetravelandtours.com, click on hotel reservations, and reserve your hotel rooms.   This online hotel room inventory is powered by Expedia, and if you have questions, I am a phone call away for support.  For every room you reserve, I will donate 25% of proceeds I make to help end Alzheimer's.
I will send checks directly to the Alzheimer's Association every month and I will share Alzheimer's Action updates with you on Facebook about what's collected and what's happening with this association.  Let's end Alzheimer's Disease together.
 "Your past experiences will flavour your future ones; that is human nature." – Deborah Cater
Donna West is an award winning Tour Consultant and Meeting Planner, and Writer with an uncanny ability and passion of finding unusual ideas, off the beaten path.  Donna adds the personal touch to online travel through her new Travel Website, Lighthouse Travel and Tours.   (www.lighthousetravelandtours.com )  As the Fun Tour Guru, you may wander with her off the beaten path in local communities. (http://funtourguru.com/) With a BS in Education, she enjoys sharing her expertise in business and travel helping others to succeed.