Walk this Way
Walk this Way
By Jan Cullinane
NABBW's Expert on The New Retirement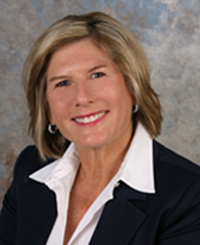 We\'re not talking about the Aerosmith song, we\'re talking about pole walking. Walking is the most popular exercise, and for people who can\'t or don\'t want to play tennis, jog, or exercise in more strenuous ways, or those with knee, back, or other aching or injured joints, pole walking might be the perfect choice for those looking for a low impact, more aerobic, more effective workout.
Pole walking (also known as Nordic walking) has been around for 80 years or more, and is believed to have developed in Finland in an effort to keep cross-country skiers in tip-top shape during the off-season. Although popular in Europe, it\'s a trend that\'s now sweeping the United States. Prices range from $50 – $200 for Nordic walking poles; if you want to take a class (adding a social benefit), try your community recreation center, adult education classes, local gym, or your YMCA. You can also Google "Nordic Walking You Tube" for a variety of demonstrations.
Specific benefits of pole walking include:
Burns almost 50% more calories than regular walking
90% of muscles are engaged (compared to around 50% with regular walking)
Improves posture
Strengthens the core
Boosts your cardio workout by 20%
Decreases stress on joints
30 minutes of pole walking = 50 minutes of regular walking
So, get in on this new yet old way of walking that provides excellent benefits in a shorter time span. For something different, "Walk This Way."
Jan Cullinane is the co-author of The New Retirement: The Ultimate Guide to the Rest of Your Life (Rodale).