The Simpler Way
The Simpler Way
By Lisa Byrne
NABBW's Boomer Women\'s Fitness Expert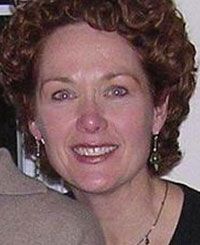 Sometimes it feels so easy to NOT exercise, doesn't it? There is some sort of weird relief in deciding to procrastinate your exercise intentions for another day.  I mean, what's the big deal, you're going to start- just not today. With no direct effects slapping you in the face, nobody breathing down your neck  the decision is easy, no fretting. Delay until tomorrow, again. Whew.
HOWEVER, the beloved New Year is approaching. That's when everyone resolves something that usually has some relationship to fitness. The sad truth is 30% slack off by mid-January. Come spring who knows who's still hanging around. Resolving is about progressing from dissonance to consonance. In real terms that means taking what is in conflict and bringing harmony into that aspect.
Striving to be healthy can be quite an undertaking especially with the pressure of the New Year.  So many people get caught up in their shorts trying to get a hold of themselves because they have piled too much on their "resolution plate". Being healthy usually is one of the top 3 resolutions come January 1, but it doesn't have to feel like so much of a chore come March 1.
What to do? How about a brand new entrance?  Put your gym membership, pedometer, butt lifting sneakers, gym bag, and BPA-free water bottle aside and consider a simpler way. The simpler way is about integrating healthy things into your daily life. Rather than flipping the kitchen table over and starting with a clean slate, integrate. You'll have a much better chance of succeeding all the way till April, and then some.
Layer into your lifestyle those changes that you want to see happen. That's integration. That's the simpler way.  If it's simpler then better chance you'll follow through.  Unless you work best with complicated situations, then stop reading this right now.
Imagine the feeling of not having to cover all of your bases and hit a homerun right off the bat in 2011. Sure, it sounds good as you're winding up and heck, everyone else is the dugout too. That is a great energy to ride into and help carry you through the challenges. Becoming better is the practice. Resolving to layer in with simple integration means that you meet that intention every day. I remember something John Bradshaw said years ago… 'what you live you learn, what you learn you practice, what you practice you become'. How about becoming better in 2011 in a simpler way.
Here are some ideas to keep you on track and layer in to your lifestyle come 2011:
Ask yourself this as you approach the change that you are about to integrate, "I am doing this for the sake of what?" Getting to the bottom of 'why' helps keep you on track and cuts out the junk.
Cast away 'less than thinking'. Less than thinking defeats you even before you start. Begin anything with the positive in mind.
Find a further parking spot always, choose the stairs, walk to the mailbox, dance around the house with your cat.
Practice posture.  Where your eyes go, everything else will follow. Teach your body to see it.
Build your self accountability discipline slowly. Sure, it's nice to report to someone what you did, but in a month they won't remember, but you'll never forget.  Being accountable to your self is the cornerstone to your success. Set up that discipline slowly and you'll never look back.
Considering our bodies are 60% water, drink up.
Be the first to say hello, smile at others, and say thank you.
Is the TV channeling your attention? Turn it off. Use that time to be productive. Take a 15 minute walk, phone your Mother, walk your dog or do some bodyweight exercises.
Step back and admire what you have accomplished today.
Have a 5 lb. weight by your desk, get up and make up your own moves. You don't need a trainer to show you. It's called improv.  Imagination is FUN. Repeat on the other side.
Simple works. Always. It can also win for you. It's your job to keep your eye on the goal the whole year. and integrate. One step at a time is the simpler way.
Lisa Byrne is the owner and chief creative officer at Pilates for Sport, LLC in Bucks County, Pa. She has her B.S in Exercise Physiology and is a Certified Pilates Instructor. Lisa has operated her fully equipped Pilates studio since 1999 and has been in the Health and Fitness Industry for 23 years. The studio space is home to private sessions, small group training, and the outdoor circuit buffet, sure to get anyone grooving. Visitors to the movement studio span the range and include average Boomers looking for diversity; young people with Asperger's-Autism; hard core athletes looking to 'loosen up'; and those in need of chronic pain management through movement. Learn more about Lisa on her site, Move More Today.