Salsa – The Perfect Nutrition Choice
Salsa – The Perfect Nutrition Choice
By Janet Brill, Ph.D., R.D., LDN
NABBW's Healthy Heart Lifestyle Expert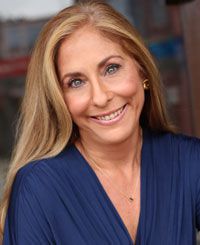 Celebrate the beauty of the season by eating from Mother Nature's glorious palette of fruit colors. Salsa is always a perfect nutrition choice for seasoning anything and everything … light, healthy and packed with disease-fighting plant chemicals called polyphenols — this is one condiment that should be a staple in your heart-healthy eating regimen.
Grilled Grouper with Fruit Salsa
Yield: 4 servings (serving size: one grouper filet with ~ 1 cup salsa)
2 ripe mangoes, peeled, pitted and diced
2 cups of red seedless grapes, halved
½ cup red onion, chopped
1 tablespoon fresh cilantro, chopped
Juice from ½ a fresh lime
½ a medium sized jalapeño pepper, seeded and minced
¼ teaspoon salt
20 ounces of fresh grouper or a similar white-fleshed mild tasting fish
2 tablespoons extra virgin olive oil
½ teaspoon salt
½ teaspoon pepper
Fresh lemon wedges, for garnish
In a large mixing bowl, combine the mangoes, grapes, onion, cilantro, lime juice, jalapeno pepper and salt and mix well. Cover with plastic wrap and chill until serving fish.
Preheat grill to high heat. Rinse grouper and pat dry. Pour a small amount of olive oil on both sides of the fillets and coat lightly. Sprinkle both sides with salt and pepper to taste.
Grill grouper approximately 5 minutes per side until fish is no longer pink on the inside and flakes easily with a fork.
Serve grouper immediately, topped with salsa over each filet. Garnish with fresh lemon slices.
Nutritional Information per Serving (1 grouper filet with ¼ of salsa recipe or ~ 1 cup salsa):
Food weight: 3.5, Calories: 329, Fat: 9 g, Cholesterol: 52 mg, Sodium: 514 mg, Carbohydrate: 34 g, Dietary Fiber: 3 g, Sugars: 15 g, Protein: 29 g
Recipe Source: An excerpt from the book Cholesterol Down by Janet Bond Brill, Ph.D., R.D., LDN
©2011, Dr. Janet Brill Janet Bond Brill, Ph.D., R.D., LDN is author of the new book, "Prevent a Second Heart Attack, 8 Foods, 8 Weeks to Reverse Heart Disease" (Random House/Crown Publishing; 2011; $15.00) and "Cholesterol Down: 10 Simple Steps to Lower Your Cholesterol in 4 Weeks Without Prescription Drugs" (Random House/Crown Publishing; 2006; $13.95). Dr. Brill is a leading diet and nutrition author, educator and practitioner. She consults for the health and fitness industry specializing in cardiovascular disease prevention. She is the nutrition expert for the national television show, The Balancing Act. For more info on her books, please visit: www.DrJanet.com or www.PreventaSecondHeartAttack.com