LOVE YOUR HEART!
LOVE YOUR HEART!
6 TIPS FOR PREVENTING HEART DISEASE
By Janet Brill, Ph.D., R.D., LDN
NABBW's Healthy Heart Lifestyle Expert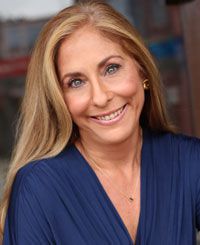 1. Work with your doctor to learn your personal risk factors.
2. Take action to lower your "modifiable" risk factors: Lose weight if you are overweight (especially if you carry excess weight around the middle); Control your blood pressure if it\'s too high; and stop smoking if you\'re currently a smoker.
3. Eat a heart-healthy diet: Cut back on sodium intake and try and keep it to under 2400 mg/day (the amount of sodium in one teaspoon of salt).
4. Follow a heart healthy Mediterranean style of eating, rich in fruits, vegetables, whole grains, beans, nuts, fish, and olive oil. (Avoid foods high in saturated fat and cholesterol and omit trans fat as much as possible.)
5. Learn and track your LDL cholesterol number. According to the American Heart Association, LDL cholesterol of less than 100 mg/dL is considered an "optimal level."
6. Follow the Cholesterol Down Plan and start to bring your CHOLESTEROL DOWN!
©2011, Dr. Janet Brill Janet Bond Brill, Ph.D., R.D., LDN is author of the new book, "Prevent a Second Heart Attack, 8 Foods, 8 Weeks to Reverse Heart Disease" (Random House/Crown Publishing; 2011; $15.00) and "Cholesterol Down: 10 Simple Steps to Lower Your Cholesterol in 4 Weeks Without Prescription Drugs" (Random House/Crown Publishing; 2006; $13.95). Dr. Brill is a leading diet and nutrition author, educator and practitioner. She consults for the health and fitness industry specializing in cardiovascular disease prevention. She is the nutrition expert for the national television show, The Balancing Act. For more info on her books, please visit: www.DrJanet.com or www.PreventaSecondHeartAttack.com