Fresh Veggie Pita Pocket Sandwich
Fresh Veggie Pita Pocket Sandwich
(With Hummus — The Perfect Sandwich Filler To Jazz Up Those Veggies)
By Janet Brill, Ph.D., R.D., LDN
NABBW's Healthy Heart Lifestyle Expert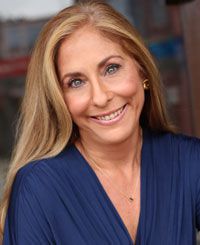 It's Monday and you plan on participating in the National movement to go meatless on Mondays. (Meatless Monday is an international campaign—started by Johns Hopkins Bloomberg School of Public Health—that encourages people to not eat meat on Mondays to improve their health and the health of the planet.)
You're short on time, need a quick and tasty vegetarian sandwich filler—so you reach for the prepared hummus.
Ideally it's best to make your own hummus ahead of time but if that's not an option, the store -bought kind is a decent substitute.
At just 25 calories a tablespoon, it's a great way to spruce up veggies in a pita pocket (whole wheat…of course!). A perfectly healthy, quick and delish sandwich to grab and go.
2 tablespoons hummus
1 100% whole wheat pita bread
½ cup dark greens, chopped
¼ cup broccoli crowns, chopped
1 tablespoon Vidalia sweet onion, chopped
1 tablespoon diced tomato
1 tablespoon diced red bell pepper
Cut pita bread into two halves. Open pockets and spread hummus in each pocket. Stuff veggie evenly inside each pocket and enjoy.
Serves 1
NUTRITION IN A BOX Per serving (1 sandwich): Calories: 235; Fat: 4 g (0 g EPA, 0 g DHA, 1 g ALA); Saturated Fat: 1 g; Cholesterol: 0 mg; Sodium: 485 mg; Carbohydrate: 42 g; Dietary Fiber: 5 g; Sugars: 2 g; Protein: 9 g
Recipe Source: An excerpt from the book Prevent a Second Heart Attack by Janet Bond Brill, Ph.D., R.D., LDN; Published by Three Rivers Press; February 2011 Copyright © 2011 Janet Brill, Ph.D. To learn more about this book please visit DrJanet.com.
Janet Bond Brill, Ph.D., R.D., LDN is author of the new book, "Prevent a Second Heart Attack, 8 Foods, 8 Weeks to Reverse Heart Disease" (Random House/Crown Publishing; 2011; $15.00) and "Cholesterol Down: 10 Simple Steps to Lower Your Cholesterol in 4 Weeks Without Prescription Drugs" (Random House/Crown Publishing; 2006; $13.95). Dr. Brill is a leading diet and nutrition author, educator and practitioner. She consults for the health and fitness industry specializing in cardiovascular disease prevention. She is the nutrition expert for the national television show, The Balancing Act. For more info on her books, please visit: www.DrJanet.com or www.PreventaSecondHeartAttack.com