Fall Into Fitness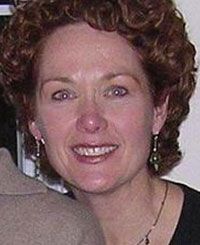 The fitness profession regards September as one of the three months that stand out for people to re-commit to exercise, get in shape and begin a new program (January and May are the others). September is one of the best months to refocus and reinvent some aspect of yourself. Why? For a few reasons.
Whether or not you have children tapping into the back to school tide and energy are hard to miss. With the energy shift of entering a new grade kids surely have butterflies, but the eagerness of a new beginning fills the air. Greeting the new grade they can refocus their intentions with a whole new year of learning on the block. You too can ride this tide of regeneration and plan anew for fitness.
Adopting the early September energy we get plenty of room to tidy up our lives, habits and routines. Maybe you've been in rut with your fitness plan. Either you have delayed it or are bored with what you've been doing. It's a great time to come back to the core and create harmony before the new season shifts. Use the time before the fall equinox to put your spirits back into balance and get some new plans on the dock. Evaluate what you're taking with you and what you want to leave behind.
We enter Autumn on the 22nd of the month. If you are summer rat, how can you prepare to carry the brightness of summer into the shift of less light? Many people become automatically sad because their walking routine in the morning or evening changes due to less light. Into the darkness is not inviting. True, you battle with this but it happens every year so what changes inside can you make? The changes inside are twofold really: the shift in your internal thinking and re-planning an inside fitness design.
Internally, remember your thoughts create the way you do new things. If your old, familiar script is crabby because of the impending darkness how can you change the playbook to at least ride this tide? Getting your no-matter-what exercise in may be more challenging.
Maybe you belong to a gym and you can tell that you'll be back in it on the 'dreadmill' and 'stair monster'. Sorry, words from a gym-free advocate. Although the gyms get their spike of returns and newbies, oftentimes it peters out due to a whole list of reasons that belong in another article itself. The point is that you can still unplug, disconnect, open the door and get out. Allowing your body to do what it is made to do, adapt, is healthy for you.
We have become such artificially regulated beings that it becomes hard to distinguish what's good in a climate controlled box, called a gym.
I know someone who just began an outdoor walking routine after never having truly exercised in her entire life. Judy is 57 and out of nowhere she purchased a pedometer and now visits the local park daily to get her 10,000 steps. Hurray for Judy! Hearing these unplanned fitness decisions truly motivates me to help inspire you to just do it. Plans are great, and recognizing that out of the blue fitness also has its place. Reporting to yourself, being accountable to what you have done and doing it is a plan itself. Recently, Judy told me that she is concerned for when the colder weather comes. She is an asthmatic and is affected by the colder temperatures. Cold weather is one thing, but breathing in it, going up hills and pacing herself at a good clip is a health concern for Judy. She wanted some exercise ideas she could do in her basement that would get her heart rate up and be somewhat comparable to her outdoor walking. I suggested whole body exercises. Rather than training the old way, cardio and strength, whole body fitness is an optimal way to keep Moving. It helps your body adapt to all sorts of exercises that have you moving every which way, but tight and boring. Perhaps this is something to consider for yourself and a great way to fall into fitness and reinvent the way you do things.
Remember, now is the time to create the balance that will serve you best through the next 2 seasons really. Surprise yourself .Try something new and delightful. Carry the brightness of the summer season into the fall by beginning a new way to move, exercise, and stay in shape- whatever you want to call it!
For some inside exercise ideas visit here, Get Fit Now! , to get my 3 favorite all time whole body movements. They require no equipment and you can do them anywhere!
Leary on leaving your information? Watch the video by using the password "tellmemore".
See you soon!
Lisa Byrne — Boomer Women\'s Fitness Expert
Certified Pilates Instructor
Lisa Byrne is the owner and chief creative officer at Pilates for Sport, LLC in Bucks County, Pa. She has her B.S in Exercise Physiology and is a Certified Pilates Instructor. Lisa has operated her fully equipped Pilates studio since 1999 and has been in the Health and Fitness Industry for 23 years. The studio space is home to private sessions, small group training, and the outdoor circuit buffet, sure to get anyone grooving. Visitors to the movement studio span the range and include average Boomers looking for diversity; young people with Asperger\'s-Autism; hard core athletes looking to 'loosen up\'; and those in need of chronic pain management through movement.