What Do You Worry About?
What Do You Worry About?
By Natalie Caine,
M.A.
NABBW's Empty Nest Expert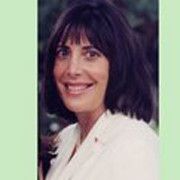 Changes, like empty nest, bring up past losses and worries. Your inner critic may have a feast saying things in your head that aren't true.
Recently, our group shared what worries them. Perhaps some of the items on their list sound familiar to you.
How about:
Not hearing from my kids for weeks
Not feeling important/needed
Lose of interest in my partner
Lack of passion
No sex drive at this stage of life
Being lonely
Finances not being enough for my future
Health limitations that will make me feel old and not able to do what I love
Feeling that I have been forgotten
Closing in on myself
Lack of community
Holiday traditions being lost

Downsizing and not like small spaces
Not reading as much since my vision is not as good
Night driving is not fun anymore
Liking chocolate and bread too much
Finding myself having become my parents\' caretaker
Drinking too often on the weekends
Saying yes when I need to say no thanks
Being hard on myself
Then each of us shared ways we could shift that inner worrier.
Most importantly: Trust you can handle the losses and fears. They won't eat you up
Get outside for a walk
Call a friend or research online something fun to do, like visiting a garden or nursery full of colors and textures
Breathe in and out seven times in a row
Let yourself weep
Ask for help
Practice new wellness skills like meditation, swimming, going meatless once a week, doing something new to challenge your brain, mentoring
Write what you love to do and read it weekly
Love the life you have for now. Really be compassionate with yourself and shift when you aren't
Realize that feelings are feelings. They aren't the all of you and they aren't always what is actually true
What do you worry about and what has helped you?
Take good care,
Natalie
Natalie Caine M.A.

Life In Transition, What\'s Next?
Empty Nest Support Services
(800) 446-3310 or (310) 454-0040
Los Angeles

Featured in Time Magazine, USA Today, Huffington Post, Wall Street Journal, MariaShriver .com, Better Homes and Gardens, New York Times, Los Angeles Times, Washington Post, Lifetime Radio for Women, Chicago Tribune, Sirius, Associated Press, Miami Herald, and many more.

Change is inevitable. Get Ready. Get Support. Life transitions need a hand to hold.

www.lifeintransition.org
www.emptynestsupport.com
 
– Private Telephone Consultations
– Speaking engagements 
– Support groups
– Workshops
– Mentoring
– Facebook, Linked In, Twitter