Why I Let Go of Being A Business Mentor
Why I Let Go of Being A Business Mentor
By Sheri Keys
NABBW's Entrepreneurial Publishing Expert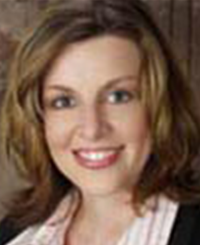 As many of you may have heard, I made an announcement a few months ago that after 2012, I would no longer show up in the world as a business mentor.
I received many emails from followers, clients and close friends. Most of you congratulated me on my transition and a few people I am really close to showed up completely honest as usual and said, "Are you crazy?"
My close friends know I love them because they are so honest and without them in my life to ask such beautiful and hard questions, I would never be able to truly transform into who I am meant to be. I am grateful for the space they hold for me. I wanted to share some of the magical AHAs I've been getting over the last year that led me to know it was time for my biggest shift ever (SO FAR!)
First, it was this quote, "The Life You Live Is the Lesson You Teach"
When I read this quote, I immediately thought to myself… I am not teaching what I am living anymore. I've shifted and I am living so much more than just my business. Over the last few years, my life had transformed in many magical ways. Yes, professionally I had become well known in my industry for teaching entrepreneurs how to create networks successfully and cash out on them. I had achieved much success after over a decade of hard work. And somewhere along the way, I became a business mentor. So when I read the quote above, I realized that what I was really meant to do was to teach people how to transform themselves and their lives. My entire life journey had prepared me for teaching transformation in my firm, loving, graceful way. Up until now, I had wove it into my business, mentoring to help entrepreneurs uplevel as well as teaching them nuts and bolts of how to set up a smart business foundation for high ROI. But the nine words above hit me like a lightning bolt and I knew it was time to let go of the old persona, the old mask and let go. It was time to let go of being a successful business mentor. So I got why my friends thought I was crazy to let go of what they thought was "my success". But my heart knows what it knows. It knows that by letting go of this, even more abundance is around the corner.
Time to Become Liquid in the Cocoon
Second, I was sitting at my very successful multi-millionaire friend's live event in San Diego and watching her roll out her magic on stage and uplevel people into 5 and 6 figure programs. I had been doing the same thing the previous four years and doing really well at it. But as I sat there, I knew I did not want "my success" to look or feel this way any longer. I had strong intuitive hits that I was supposed to let go of everything I was at that moment and that I was supposed to write more books and help people transform their bodies, minds, and souls. I listened and just started to slowly let go even though I wasn't sure where I was going or what I would transform into.
Third, I began to pay attention to things around me that had happened on autopilot while I was busy being a very successful business mentor. I realized that I had not renewed any of my business magazines that I had received for years. I realized that being healthy had become my top priority; I no longer would put success before my own health. I had learned to run a business while being balanced by knowing what to let go of so I could have more freedom for my family and myself. And slowly, I realized I no longer wanted to tell YOU how to grow YOUR business. Instead I want to teach YOU how to survive anything. I have done this very well: I thrived after being raised by a mentally ill mother, married to an abusive ex-husband for a few years in my early twenties, raised four children (The raising is still in progress) and much more!
AND more importantly, I want to teach YOU how hold your own space and to thrive in the midst of any type of transition. Because baby, THE TRANSITION is where the lessons are at! I've been through almost all of them and come out on the other side with some pretty cute shiny stars on my life report card!
I am Leaning Into My Transformation and It Is the Lesson I Now Teach
I see very clearly that being a business mentor is preventing me from doing very powerful work in the area of human transformation. And since it is SO clear, I let go and let the universe step in and do the rest.
What's Next?
I also know my Dreams Don't Work Unless I Do, so I've decided to help the universe along by letting go of the weekly newsletter and instead stepping up the transformational energy in my life and yours by sending out Daily Positive Transformation. It will be my very own Smart Women InstituteTM version of written and visual affirmations for you each day.
So be on the look out for the first issue to arrive in your inbox tomorrow morning and feel free to share your comments on our blog each day.
Upcoming Book Projects:
Evolution's Hero-A Journey of Transformation (Out in Fall 2012)
Finding Fulfillment in the Spiritual Age (Out in Spring 2013)
New Online and Offline Company:
I am also co-owner in a new physical company here in San Antonio called the DeStress InstituteTM
You can check out what I've been up to with that company here.
How I Am Finishing Out 2012:
In addition to writing and buidling the DeStress InstituteTM, I am teaching my last business course ever called Create A Network Fast Track, you can still Audit this class even though it is sold out if you hurry. There are a handfull of Audit spots left.
Sheri Keys is the CEO of the Smart Women's Institute of Entrepreneurial Learning (formerly the National Assn of Women Writers-2001). You can visit Sheri, access her free article archive, and grab lots of free stuff at http://www.smartwomeninstitute.com. Sheri lives in San Antonio, Texas with her husband, their four children, a weenie dog, and three hermit crabs. Reprinted from sherimcconnell.com