How to Write a book and Share Your Message: What are 3 Secrets of a Successful Message?
How to Write a book and Share Your Message:
What are 3 Secrets of a Successful Message?
By Ronda Del Boccio
NABBW's Entrepreneurial Authoring Expert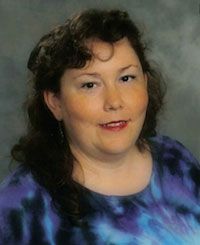 When you have a strong sense of mission, calling or message that must be shared, becoming an author is without a doubt the most powerful way to increase your credibility.
Why?
Because being an author makes you an Instant VIP. Author is the root of the word authority, and being one makes you one.
So when your aim is to teach, inspire, coach or share a message of love and healing, being an author is mission critical.
This week, two budding authors who are students of mine have taken the first steps to sharing their message, passion, and purpose in life with their books. They have written a Kindle book and have made enough sales to attain an elite rank among authors… They have become – BESTSELLING AUTHORS!
#1 Bestselling Author – Dr. Julianne Blake
Dr. Julianne Blake, AKA "Dr. Wow!" brings a message of stress relief and ease for people who experience chronic pain. She has developed several simple yet powerful techniques that she herself uses to move beyond chronic pain to live the life of her dreams.
Dr. Wow! has achieved #1 bestselling author status with her new special report, Kicking Chronic Pain.
Dr. Wow! is the Ambassador of Overcoming Chronic Pain on HowToLiveOnPurpose.com.
Bestselling Author Chiwah Slater
Carol (Chiwah) Slater has a passion for writing. She loves helping people write their books. She is now bringing her business onto the internet and sharing her expertise on a larger scale.
Chiwah has achieved bestselling author status with her special report Write the Lead Out.
This will be the springboard for her sharing her message on a larger scale as she begins to serve more people.
Being an author, especially a bestselling author, gives you extra credibility as an expert worthy of attention.
Another recent #1 Bestselling Author, Cynthia Fertal
They join #1 bestselling Cynthia Fertal, author of Imagine You Thin as people who have attained bestselling author status using the Instant VIP system for how to write a book that boosts your business.
As a mentor, there is no greater joy for me than to watch my students live their passion and purpose in life. I jump up and down, scream, cheer and generally go nuts whenever my students do great things.
Celebrating My Students' Success!
As I often tell my students, "Now I have a piece of every success you have because I mentored you!"
Great things happen when you publish a book on Kindle or publish a book in print. And although now it's easier than ever to self publish a book, an author still needs to think things through and have a proven strategy for turning that book into leads, customers and clients.
3 Insider Secrets to How to Write a Book that
Spreads Your message, Builds Your Following and
Boosts Your Business
Authors tend to kill their chances of making their book a winner simply because they don't have the Instant VIP elements that make any book a success.
If you happen to pick up any of these Kindle books, you will notice that not all have the success elements I am about to share (unless they read this article and catch a clue and re-upload their book!).
Instant VIP Success Element 1: A Great Title
One of those elements is a sizzling title."Imagine You Thin" is a phenomenal title. It taps into a deep desire for most women. It has remained a bestseller almost since it hit the virtual bookshelf.
Kick Chronic Pain bypassed medically oriented books, and no doubt the title played an important role.
As you consider a title and subtitle for your book, remember that the title's only job is to capture the reader's attention. And in this attention economy, you'd better grab the reader's attention by the eyeballs and hold on tight. The subtitle is where you reveal the primary benefit of the book.
Notice this in action with my book The Instant VIP! Insider secrets to Fame, Freedom and Fulfillment as an Expert Author.
The title grabs you with VIP status. The subtitle shows you what you get from the book.
Instant VIP Success Element 2: A Way To Collect Leads
Many authors fail to include a way to collect contact information from readers. When someone buys a book from a place like Amazon.com, you as the author are not there at point of sale. You're not using your own shopping cart, and so you do not have the buyer's contact information.
A way around this, and a critical success element in any book, is to include a link to a page where you collect the buyer's first name and email address.
It's not enough to send people to your homepage or say, "want more? visit my website at blablabla.com" .You need a specific direction and a specific reason.
Write the Lead Out could, for example, include a statement like this: "Get writing prompts and inspirational quotes for writers at (link)." make sure there is a specific tool, gift or resource that the reader will receive.
And it shouldn't just be the dot-com or your blog. It should be a specific page with compelling reasons why to opt in and the form.
Instant VIP Success Element 3: A Strong Ending
Imagine you're a reader of a book, which I know you have been many times. But now you are going to look through the eyes of a marketer.
The author has promised you a solution. She has taken you by the hand and walked you through steps, a process or a way to get relief. Then all of a sudden you read, "Some final thoughts."
Although this may not consciously be going through your mind, you are already pulling back because you feel the author dropping your hand. "We're done here," is the message you receive.
Statements like "in conclusion," "finally" or "the end" say that the matter is closed and there is no reason for you to continue.
The end of the book is the opening of a new relationship .
You want the reader to come back to you for more. If you close the relationship, this will not happen.
Instead, your closing should convey that there is more to come.
Your Next Step
Put these 3 success principles into your own book and you are better able to leverage the power of being an author of your own book.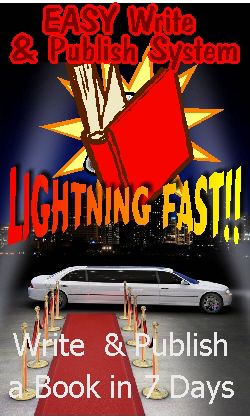 But perhaps the whole prospect of writing a book thrills and terrifies you at the same time. If you are writing a book to share your message, passion or expertise, you may feel at a loss as to how to proceed. If that's how you feel, don't worry. You're in good company. Anyone on the trail of a dream feels exactly that way.
I would love to take you by the hand and guide you through the process of getting your message out of your head and heart and into the world where it belongs.
A great way to get started is to bring home the Easy Write and Publish program, because you discover 5 of the easiest ways to write a book with zero agony or pain. You also find out how to publish in both print and electronic format effortlessly.
You get audios, videos and text to support whichever learning style is best and easiest for you. Instructions are simple to follow so you know exactly what to do without guesswork.
Plus you'll discover the easiest publishing methods for you to use.
This system is my "quick start" version of the Instant VIP System to get you into action immediately.
And be sure to let me know when your first book or special report is coming out so I can toot your horn with you. That is my supreme joy!
Receive inspirational thoughts, quotes, stories & more at http://ProfitableStorytelling.com/inspirationalstories. #1 bestselling author Ronda Del Boccio is known globally as The Story lady because she teaches you to create the best ever: The story of YOU living with passion, love, joy and purpose. She is legally blind but never lets that get in her way!