Fast EASY Product Creation: Share Your Expertise on a CD or DVD FREE!
Fast EASY Product Creation: Share Your Expertise on a CD or DVD FREE!
By Ronda Del Boccio
NABBW's Entrepreneurial Authoring Expert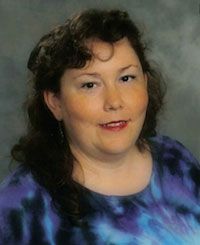 Anyone who is an author (whether you are one now or you want to be an author) is an expert at something. Why not turn your expertise into a CD or DVD so you have something to offer people?
This is an excellent income stream and relationship builder, that showcases your expertise. It doesn\'t matter whether you write fiction or nonfiction. It doesn\'t matter what your expertise is.
Another great benefit of creating a CD or DVD is that you have something else to offer besides your articles or book.
All it takes to do this is:
1. Record an interview, workshop or talk.
2. use the free service at http://kunaki.com/ to make your CD or DVD.
3. Use their payment system to collect money and/or have some shipped to you for under $2 each!
Here\'s a video showing you how:
httpv://www.youtube.com/watch?v=sLlUryw6iZI
This is fabulously easy!
And if you have been thinking of writing a book – or longing to write one – or PUTTING OFF writing one… then your solution is here!
And it\'s FREE to join.
Get the step-by-step system for how to wrtie a book that turns you into an INSTANT VIP author within 30 days when you follow the instructions in the lessons.
Join now at http://ProfitableStorytelling.com/nabbw.
I\'ll be there to guide you along the way!
Follow your bliss,
Ronda Del Boccio, the Story Lady
#1 bestselli
ng author and Celebrity Author Mentor
NABBW Associate
Receive inspirational thoughts, quotes, stories & more at http://ProfitableStorytelling.com/inspirationalstories. #1 bestselling author Ronda Del Boccio is known globally as The Story lady because she teaches you to create the best ever: The story of YOU living with passion, love, joy and purpose. She is legally blind but never lets that get in her way!