Book Authors: Master These Amazon.com Book Promotion Tweaks
Book Authors: Master These Amazon.com Book Promotion Tweaks
By Ronda Del Boccio
NABBW's Entrepreneurial Authoring Expert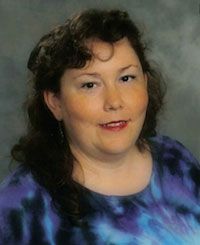 There is more to an Amazon listing than most people realize. And the good news is that in a matter of minutes, you as an author can do at least 3 things to help your book promotion efforts.
And by simply asking a few friends for help, you can help your book get noticed.
As the author of a book (whether print or Kindle), there are a number of ways to use what is already on the Amazon page with your book listing to promote your book.
Watch this video and discover how to use Amazon.com discussions, reviews, tags and listings
httpv://www.youtube.com/watch?v=GE9sx7LooIo&feature=youtu.be
Imagine how cool it would be for 5 or 6 people to form a group in which each author supports the others by:
1. Writing a review for each member of the circle.
2. Adding or "agreeing with" (that\'s what they call it) tags.
3. Starting and/or Moving a discussion along.
4. Buying the new releases of a circle member.
5. Sharing the book with your Facebook, Twitter, and subscriber/customer communities.
Here is a great little tip for Kindle book authors… Release your Kindle book for a VERY LOW introductory price, like $.99. Get your circle or friends to buy and review the book. Then put the book up to the price point you want for it.
If you want to know how to publish a book on Kindle plus get a book publishing template and more, Effortless Kindle Publishing, only $7, will give you all that and more. It is free to publish a book on Kindle at KDP.amazon.com – but having a resource guide, template, helpful hints and more for only less than you would spend on buying lunch can give you the "easy button" to pulling everything together quickly.
Receive inspirational thoughts, quotes, stories & more at http://ProfitableStorytelling.com/inspirationalstories. #1 bestselling author Ronda Del Boccio is known globally as The Story lady because she teaches you to create the best ever: The story of YOU living with passion, love, joy and purpose. She is legally blind but never lets that get in her way!