4 Simple Ways to Create a Book Bonus
4 Simple Ways to Create a Book Bonus
By Ronda Del Boccio
NABBW's Entrepreneurial Authoring Expert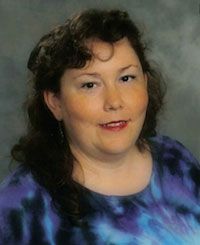 When you\'re writing your book, it\'s important to give the reader a compelling reason to come to your website. Saying "visit my website for more information" with a link just won\'t cut it. Everyone\'s too busy to visit without a goal.
Offering bonuses is a great way to get readers to your site AND gain permission to keep communicating with them. They get valuable resources. You get their name and email address along with permission to let them know about your other products, services, book signings, workshops, etc.
Everything you do should make book marketing and promotion easier and more effective for you. Useful gifts do that easily.
Create Book Bonuses Fast
The idea of offering book bonuses sounds easy enough, but you may be wondering how to make great gifts that readers will CRAVE… without making you drop everything for a month to create.
The bonus needs to have a high perceived value. It can\'t just be a chapter of an upcoming book. Ho-hum!
It shouldn\'t be something that takes you long to create. You have a busy schedule, after all!
And it needn\'t be something that takes the reader a long time to read or act upon.
If that sounds like a tall order, it\'s not. You can easily create 1 or more of these useful tools in just a few minutes.
Here are 4 EFFORTLESS ways to create a valuable bonus that your reader will truly crave. Even a novelist can use these strategies to give people a reason to opt in for your bonus.
Easy Bonus #1: Create a Checklist
The checklist could be a list of steps, a calendar, or a list of items.
If your book lays out steps to complete, the bonus could be a simple list of each step. Add a little more value by adding a line where the reader can check when they\'ve completed each one.
It might be a checklist of the things to do, buy or remember. If your book guides the reader through craft projects, for example, provide supply lists needed for each so the reader can acquire all the tools and supplies at once.
If your book mentions particular foods, landmarks, collectibles, or the like, provide a listing of all the mentioned items or places
Since you as the author are obviously well-versed in your subject, putting together a good checklist will only take a few minutes, yet it is extremely valuable to your readers.
Easy Bonus #2: Create a Template, Pattern or Recipe
Having a trail of breadcrumbs to follow makes any task easier, doesn\'t it?
Consider what kind of template or pattern you might offer with your book. If your book mentions foods, provide the recipes. If your heroine is a decorator, offer a template she uses for her signature style of window dressing. If your book is about woodworking, provide the plans for a simple cabinet.
Again, this type of bonus is hugely valuable to the reader while taking you very little time to create.
Easy Bonus #3: Write a Resource Guide
Authors often dismiss providing a resource list as being of little value, arguing that those assets are available all over the internet.
Yes, but the reader has to hunt and dig for them if you don\'t provide a list. Think of the hours you can save your reader, not to mention saving her from finding all the bad ones first!
One time I was at a conference, and an entire session was simply every participant taking turns offering their best resources. Attendance was high and everyone was furiously scribbling notes.
You as the expert can easily create a resource guide in a matter of minutes.
Easy Bonus #4: Create a Quick Tutorial or Demo
Anything that is better explained in a tutorial video or demo is perfect for this type of bonus. Let the reader watch you make the recipe, use the tool or do the project.
Never assume that your reader knows all the shortcuts and insider tips for doing what is effortless for you.
Here is a perfect example: Many people have a Gmail account, but most don\'t know about things like automatically filtering incoming messages into folders, blocking addresses, or setting up an email signature.
You become the hero for showing your reader how to use a new tool or make the most of something she already has but doesn\'t use to the fullest.
Using a free screen capture program such as CamStudio, it is easy to make a short tutorial video of any computer-based tool. Or using a cell phone, webcam or digital recorder, it is simple to make a demo video.
Not Just for Books
These 4 bonus ideas work well for information products as well as physical or digital books. Imagine a Coaching program, workshop, or self-paced study program complete with a variety of checklists, templates and resource lists that are simple to create.
Remember: Make the Reader Opt In
Remember to make the reader complete an opt-in form in order to receive the bonuses you create. Don\'t just put a link to your tools from your website. This is the best way to turn book bonuses into book marketing powerhouses.
Do you dream of writing and publishing your own book? It\'s easier than you think! Many of my clients effortlessly reach bestseller status without a time-consuming book marketing campaign! Want a piece of that action? First discover 6 EASY methods for how to write a book and become a published author FAST!
Claim the Easy Write & Publish System now and use coupon code woohoo for a juicy discount.
Receive inspirational thoughts, quotes, stories & more at http://ProfitableStorytelling.com/inspirationalstories. #1 bestselling author Ronda Del Boccio is known globally as The Story lady because she teaches you to create the best ever: The story of YOU living with passion, love, joy and purpose. She is legally blind but never lets that get in her way!