Author Success: How to Write a Book with Author Mentoring
Author Success: How to Write a Book with Author Mentoring
By Ronda Del Boccio
NABBW's Entrepreneurial Authoring Expert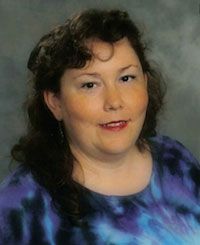 Far too many authors end up with broken dreams because they didn't get mentoring BEFORE they finished writing the book.
You're about to meet a published author whom I'll call Cheryl (not her real name). Cheryl had wanted to write a book for years because she had a powerful story to tell.
She used a high-priced self-publishing company (really a vanity press in her case) that said her book would have its very own page on their site (for a handsome fee, of course). And they would put the book up on sites like Amazon.com for her to help her sell the book.
Cheryl became very excited. She did not have her own website, so sending people to a webpage or to Amazon made her think she would sell thousands of books easily. After all, the publisher's efforts to increase web site traffic would mean sales, right?
Cheryl had a powerful personal story about the death of her child. She anticipated that because of her book, the media would call on her for interviews and she would get high profile speaking engagements…all because she was now a published author.
Three months after her book came into print, she had only sold a handful of books. Indeed, this is the sad truth for the vast majority of authors, because only just over 2% of books sell more than 100 copies.
Cheryl thought that simply being an author with her book in print and on a webpage would deliver the world to her doorstep. This was in part because of the publisher's sales pitch, partly seeing blockbuster books getting media attention, and partly because she simply didn't know any better.
She, like you, dreams.
When you have a dream, you're not always thinking of what supports it. For example, when you have a concept of your dream home, you're not thinking of the foundation and infrastructure…you're simply imagining living your life in the dream house.
If you're having a home built, you are well advised either to educate yourself so the contractor doesn't take advantage of you OR to get a mentor/advisor to guide you through the process.
Cheryl is a smart woman, and if she had invested in mentoring instead of a vanity press that promised the world but delivered a hollow ball, her story would have a much different ending.
How to Avoid Cheryl's Mistakes
Here are some places where Cheryl went wrong. Understanding this will help ensure you don't make the same mistakes.
1. Poorly defined goals
If Cheryl's goal was nothing more than telling her story and making a few sales, she could accomplish this easily (and much more affordably) using any of several free publishing options.
If she truly intended to have a speaking career or develop a business around her book, then getting guidance from a mentor would show her that she needed many more things in place before she decided to publish a book.
2. Lack of a business beyond the book.
She had no website, business or online presence. A book is nothing more than a lead generator. You're only going to make a few dollars (or less if using a traditional publisher) on each sale, so having nothing more than a book is like chasing after dollar bills.
3. She did not hire a mentor to guide her.
If you were taking a trip through the Amazon jungles, the mountains of Peru or along whitewater rapids, you would have a guide, right?
So then why would you expect yourself to know everything about how to write a book in a way that meets your personal and financial goals without a mentor?
If you're not already a successful author, why would you expect to know all the insider tips, profit strategies and industry secrets that successful authors know?
After all, you don't know what you don't know.
That's why your best course of action is to get mentoring.
The power of mentoring.
If you get mentoring before you write a book or while you're writing the book, this gives you a number of advantages.
AND don't worry if you're already published and not seeing the success you desire, because if your book is already published, you can still benefit from mentoring.
Receive inspirational thoughts, quotes, stories & more at http://ProfitableStorytelling.com/inspirationalstories. #1 bestselling author Ronda Del Boccio is known globally as The Story lady because she teaches you to create the best ever: The story of YOU living with passion, love, joy and purpose. She is legally blind but never lets that get in her way!