NABBW's Latest Financial Teleseminar Addresses a Crucial Subject: "Top Six Things Women Must Know About Social Security"
Announcing our next NABBW Financial Teleseminar featuring NABBW's Retirement Planning Expert, Pamela J. Sams, CRPC.:
"Top Six Things Women Must Know About Social Security."

Mark your calendars for Thursday April 4th at  8 PM Eastern (5 PM Pacific.)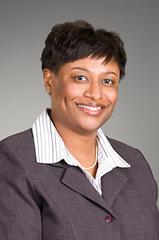 In this call we address Social Security – a topic of interest to everyone, and something that's  been in the news a lot lately.
Nearly every working American pays into the Social Security program, but not everyone understands the benefits they qualify for due to their contributions. And most workers will no longer get paper statements that explain how much they have paid into the system and what benefits they are likely to receive in retirement.
In fact, many of us Boomers, even though we\'re on the verge of retirement, actually don\'t really understand how Social Security works.
Don\'t believe me? Well, according to a recent AARP and Knowledge Networks online survey of 2,053 people ages 52 to 70 who plan to claim Social Security within the next 15 years, MOST OLDER WORKERS  can\'t identify basic information, such as:
The formula for Social Security calculation,
How many years of earnings are factored into your payout, and
How much your payments will increase due to delayed claiming
During This Teleseminar Pam Promises to Cover:
Qualifications for benefits
When do I collect Social Security benefits?
Claiming benefits and its effect on retirement income
Effects of working on social security benefits
Risk of spousal benefits to retirement income
How to maximize social security benefits for married couples?
Remember, this live teleseminar event is free, open to the public and will last an hour. You will be able to ask questions and have Pam answer them during the last part of the teleseminar. Plus, you can access the teleseminar from your computer, your phone or via Skype.
Pam\'s Credentials:
Pam is president of Jackson Sams Financial Services a financial planning and wealth management firm located in Herndon, Virginia near the Dulles Corridor. There, she focuses on helping women understand the importance of financial and retirement planning by placing their needs first.
A graduate of the University of Missouri-Columbia, Pam holds an MBA in Financial Management from Averett University. She's earned several client service and financial planning awards. And successfully earned her CRPC — Chartered Retirement Planning CounselorSM — certification through the College of Financial Planning.
Learn more on Pam\'s website: www.jacksonsams.com.