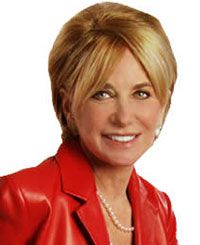 Dr. Dorree is the founder and Editor-In Chief of FiftyandFurthermore.com, a lifestyle website that is known for offering sexy, savvy and sage advice for grownups over 50. She is also a practicing psychologist and life coach in Washington, D.C. and Florida with over 4 decades of experience.
Dr. Dorree is the respected ear to power-brokers in government, media, corporate America and the arts. Dr Dorree is also AARP's media relationship and sexpert and the author several books, including her most recent: Sex for Grownups: Dr. Dorree Reveals the Truth, Lies and Must-Tries for Great Sex After 50 (HCI, April 2010).
In addition to writing for many respected websites, she co-founded the Institute for the Advanced Study of Psychotherapy, served on the board of the American Academy of Psychotherapists and is a member of the editorial board of their publication, Voices. She is a well-known speaker on the lecture circuit known for her provocative, informative presentations salted with wisdom and peppered with humor.
Former host of her own program on Radio America and a regular media expert for the American Psychological Association, Dr. Dorree can also be seen on a number of networks, including:


ABC's Good Morning America


Court TV


MSNBC


VHI


CNN


Fox News Channel's Special Report


PBS


CBS-DC Eye Witness News



A well-known speaker on the lecture circuit, Dr. Lynn is noted for provocative, informative presentations salted with wisdom and peppered with humor. She has spoken to various groups including the National Education Association, the Public Relations Council, John Hopkins University, American University, the Well Spouse Association, The American News Women's Club and the American Association of Political Consultants.


Dr. Dorree has been single, married, divorced, remarried, a working mother, stepmother and proud grandmother. She lives and works in Washington, DC and Ponte Vedra Beach, Florida, which according to Money magazine, is "the best place to live in Florida."
Dr. Dorree's Articles