Starting Over? Four Steps to Be in Love Again
Starting Over? Four Steps to Be in Love Again
By Judith Geiger for the NABBW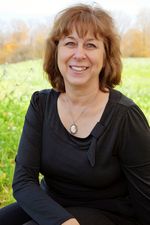 Your relationship has ended and life keeps on Moving as if nothing has happened. Your heart knows that is not true but your outer exterior shows no signs of defeat. You think of yourself as a survivor, yet you have not had a real date in months or even years.
It is much easier to build up a wall to keep out the pain than it is to truly heal and begin again. It is very important to give yourself the time you need to heal and get all of the support you need, but when you are through the storm, it is time to start over. Don't let your past pain keep you stuck.
Four Steps to Love:
Know your authentic self. Are you are ready to find the lasting love of your life?  If yes, then your first step is to get in touch with your authentic self. What are your values, needs and wants? Start by making a list of what is important to you. Then be the partner you want to attract. Like attracts like, so be authentic.
Dream bigger. What if you were never willing to settle for second best? Imagine what would be possible. Compose a list of all of the qualities of your ideal mate. Now make a second list that is even more elaborate than the first. You are now getting closer to what is possible. Have you dreamed as big as you truly want to? If not, make a third list that is ever grander. You are worth it!
Take action toward your dream. Once you have established what you truly want then get into action. Baby steps are just fine. Start the ball rolling by doing something today. One small step toward your goal can move your life in a whole new direction. Need ideas? Try getting out and meeting new people. This can be as easy as going to a new coffee house or joining a special interest group. Look for a group that supports a cause you believe in. Like minded people will inspire you.
Get all the support you need. There are many ways to get support that will be a catalyst for positive change. Tell friends you are now available to date and tell them what your requirements are in a mate. Remember you are not settling for second best. Hire a Relationship Coach, Counselor or other professional to assist you on your journey. Ask yourself, "What would best support me and my dream right now?"
Are you feeling a bit of fear? Remember what Marianne Williamson says, "Our deepest fear is not that we are inadequate. Our deepest fear is that we are powerful beyond measure." Be the powerful YOU and begin today!
After rebuilding her own life after divorce, Judith has dedicated herself to Coaching divorced women who are fearful of starting over and making dating mistakes. Through her coaching and dating programs women truly thrive as they gain confidence and new dating skills.  This assists them to easily attract their ideal partner and 'Be in Love Again'. Looking for the love of your life? Contact Coach Judith at BeInLoveAgain.com.