Aging Boomers: Is 50 Really the New 30?
By Meryl Ain For the NABBW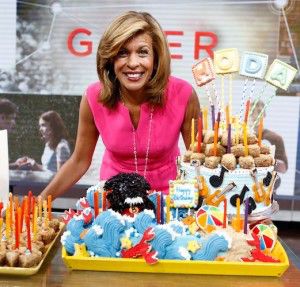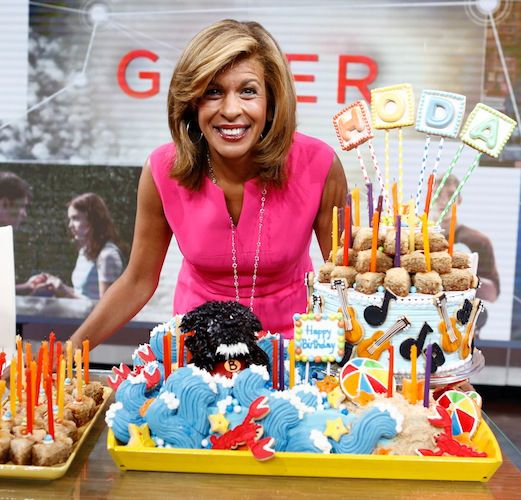 The weeklong celebration of Hoda Kotb's 50th birthday on the Today Show culminated with a congratulatory video message from First Lady Michelle Obama to a surprised and delighted Hoda.
Throughout the week, 50 was celebrated as glamorous, sexy and a time for reinvention. This is all true, and I wish Hoda a happy birthday and many years of good health and fulfillment.
But I have to think that it would have been nice when those of us in the leading edge of Baby Boomers turned 50 and then 60 to have had validation of how glamorous, sexy, and "young" we were.
First, I want Kathie Lee Gifford, Hoda's co-host, who turns 61 this month, to know that she is every bit as glamorous and vibrant as Hoda.
In contrast to Hoda's fete, when Kathie Lee turned 60 last year, she said she loved the attention but she didn't want to be reminded of her age.
She also made a few quips indicating that she thought 60 was "old," including:
"You know why 60 and sexy sound so much alike? Because your hearing is starting to go."
And of her August 16 birthday, she said: "I always remember it as the day Elvis died. Now I know how he feels."
I'll bet you won't hear Hoda saying anything like that in 10 years.
It's my contention that those of us on the leading edge of the Baby Boomer generation identify our needs, and the succeeding waves benefit by society's adjustment to those needs. Just look at everything from ageism, to women's rights, to childcare, and you will see that the older Baby Boomers paved the way for their own and succeeding generations.
There's already been talk about Hillary Clinton's "age" should she run for President in 2016. That makes me angry and sad, and I predict that after people get used to the idea that 69 is not that old — relative to longer and healthier lifespans — it will also be a non-issue in future elections.
Of course, we live in a society that does not venerate age, experience, and wisdom. We are a young country and have always preferred new, shiny and glitzy things. But nothing stays new and shiny forever. Many older Baby Boomers, whose generation's original mantra was "Don't trust anyone over 30," now have children who are older than 30!
There's one area in particular that Baby Boomers cannot shy away from any longer. That's the matter of mortality. Their parents – who came of age during World War II — are dying in record numbers. According to recent U.S. Veterans Administration figures, members of The Greatest Generation – those in their 80s and 90s — are dying at the rate of 555 per day.  It has been projected that the generation may die out by the end of the decade. And unfortunately, Baby Boomers are also experiencing other losses, such as spouses and siblings.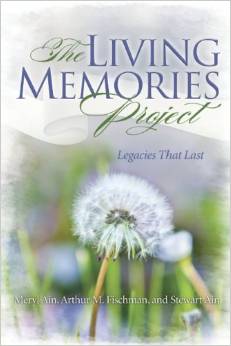 The U.S. has never been a leader in openly discussing death, dying, and bereavement, but it is time for the leading edge of the Baby Boomer generation to identify this as a need.
Perhaps we might want to follow the example of Australia, where this year August 8 was officially designated as Dying to Know Day. Its website explains it as an "annual day of action dedicated to bringing to life conversations and community actions around death, dying and bereavement."
Birth and death are opposite ends of the same continuum. It is time for Baby Boomers, as real grown-ups, to step up to the plate.
How do we venerate age?
How do we talk about death, dying, and Grief?
How do we comfort the bereaved?
How do we honor the memories and legacies of loved ones?
It is high time to begin the conversation.

Meryl Ain holds a BA from Queens College, an MA from Columbia University Teachers College, and an Ed.D. from Hofstra University. She began her career in education as a social studies teacher before she became an administrator. She is also a freelance writer specializing in issues related to education, families, parenting, and children and has contributed to Huffington Post, Newsday, the New York Jewish Week and the New York Times. She embarked on The Living Memories Project after she lost both her father and mother within a year and a half. She and her husband, Stewart, live on Long Island.

The Living Memories Project: Legacies That Last, by Meryl Ain, Arthur M. Fischman and Stewart Ain, was recently published by Little Miami Publishing Company. The authors are currently accepting stories from Baby Boomers for the sequel.