Networking: The Bigger the Better?
Networking: The Bigger the Better?
By Dumont Gerken Owen, Ph.D.
NABBW's Women and Work Expert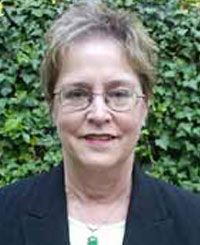 It's not about the size of your network.  It's about the relationships you build.  Put yourself in your contact's shoes.  Whom would you most likely help further their job search?
A.   The person you met at a professional meeting who followed up with a thank you letter but never connected with you again?
OR
B.   The person that has gone beyond the thank you letter.  The one who sends an update on each referral you've offered. The one who "checks in" from time to time to relate his or her job search progress or pass on an article of interest?
I vote for "B."  "B" is not just a contact.  "B" is an acquaintance.
I have a vested interest in "B's" success!
It takes time, effort, and determination to develop a "true" network.  One composed of people who are truly interested in helping you further your job search.
What are some of the tactics for converting contacts to acquaintances?
Send a thank you letter after your first contact.  Make it stand out by sending it by e-mail within 24 hours and a second one through "snail mail."  Employers can delete an email in a second.  They are more likely to open "snail mail," and it's a second chance to touch base.
Get back to them and let them know how their referrals worked out.  If appropriate, copy the email to the new contact also.  Remember you're building your relationships with both of them.  Let them know you appreciate their help.
Keep in touch by sending articles on industry trends, competitors, sports teams, or interests you share in common.
Keep them up to date on your progress during your job search.
Following these simple tips will help you convert your contacts to acquaintances that are invested in your success!
A Certified Career Management Coach, her mission is to inspire experienced professionals to realize their unique passions and qualifications, and provide them with strength, resources, and strategies to achieve their job search or career transition.

She has a background in recruiting and directing university career centers spanning over 20 years. As with many of her clients, however, she came to a point where the career she had worked so hard to build wasn\'t working for her anymore. It was one of those "aha" moments! Dumont realized that her true passion was using my expertise to help others. That\'s why she started Coaching… to assist others in living their true passion!

Learn more about Dumont on her website, Career Windows Online, or contact her directly via email or phone: (216) 321-1268. Dumont lives in Cleveland Heights, Ohio.