Living Well with Chronic Illness: Small Choices Make a Big Difference
Living Well with Chronic Illness: Small Choices Make a Big Difference
By Mary J. Yerkes
NABBW's Living with Chronic Illness Expert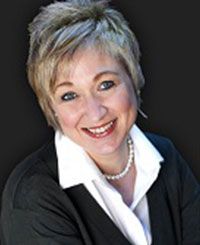 Healthy lifestyle choices can reduce your risk of most common chronic diseases by 80 percent, according to a study published in the Archives of Internal Medicine. By eating nutritionally balanced meals, maintaining a healthy weight, and exercising regularly, you can significantly reduce your risk of many chronic illnesses, including cancer, diabetes, and heart disease.
"Proper diet, exercise, and drinking enough water," are foundational to good health says Dr. Nicholas Tavani, a practicing physician from Virginia. He identifies weight as the key indicator for predicting good health as we age. "High blood pressure, diabetes, and chronic conditions are all affected by weight," explains Dr. Tavani.
But what if you already have a chronic illness?
There are still plenty of reasons to make healthy lifestyle choices, including improving your quality of life, reducing your pain, increasing your mobility, and more. What's more, it's easier than you might think.
Small Changes Make a Big Difference
Even small changes can make a big difference. Here are a few tips to help you get started.
Eat breakfast—studies show that people who eat breakfast tend to eat less during the day. By eating breakfast, you also jump-start your metabolism for the day, resulting in burning more calories throughout the day.
Drink water—Drinking water may be the single most important thing you can do to maintain good health. Water regulates body temperature, and is necessary for digestion and elimination. All cell processes and organ functions in our body depend on water. In February 2004, the National Academies of Science (NAS) revised their recommendations, stating that women should consumer an average of approximately 91 ounces, up from 64 ounces, of total water per day while men should consume 125 ounces daily.
Keep a food journal—Most people underestimate the amount of food they eat. Maintaining a food journal allows you to keep track of your food choices, giving you insight into unhealthy eating patterns you may have developed over time.
Build exercise into your everyday schedule—Exercise burns calories, increases metabolism, regulates appetite, and increases muscle. With just a little creativity, you can build exercise into your daily routine. Take the steps instead of the elevator. Go for a walk on your lunch break. Park at the farthest end of the parking lot. Walk the dog. Instead of meeting a friend for lunch, take a walk instead. Buy a pedometer and keep track of how much you walk each day. Aim for 30 minutes a day in 10 minutes increments.
Start strength training—Strength training improves health, decreases disability, and improves quality of life. Recent research reveals that strength training can be safe and beneficial at any age. Miriam Nelson, Director of the Center for Physical Activity and Nutrition and Associate Professor of Nutrition at the Friedman School of Nutrition Science and Policy at Tufts University, has been the principal investigator of studies on nutrition and exercise for older adults. Her research found that after a year of strength training twice a week, older women were 15 to 20 years younger.
In a similar study, Dr. Maria Fiatarone enlisted volunteers, aged from eighty-six to ninety-six, to participate in a strength-training program, three times a week for eight weeks. The results, published in JAMA revealed participants increased their strength on average 175 percent. Two participants discarded their canes, and the walking speed and balance scores rose on average 48 percent.
Enlist the support of friends—Invite a friend to exercise with you, as well as hold you accountable for healthy diet and exercise choices. Sharing your goals with a friend invites accountability and commitment.
Set reasonable expectations—Avoid an all or none mentality. Accept that on some days you will make poor food choices. When you do, get over it; and get back on track!
By following these simple guidelines, you'll be well on your way to living well with chronic illness.
Mary J. Yerkes is a professional life coach who provides Transformational Coaching to the chronically ill, women in leadership, and new and aspiring non-fiction writers. She helps motivated individuals, groups, and organizations find their purpose and live their passion. With more than 25 years' experience in the corporate world and church leadership, Mary launched her writing, speaking, and Coaching career after being diagnosed with multiple chronic illnesses, including rheumatoid arthritis and ankylosing spondylitis. She is passionate about helping others from all walks of life live life to the full. She is currently working on a book, When Life Hurts: Ten Transforming Choices Every Woman Can Make. Mary is a member of the Christian Coaches Network, the International Coach Federation, and the International Association of Business Communicators, as well as other professional networks. You can visit Mary online at NewLifeChristianCoaching.com and MaryYerkes.com.