Holiday Grief: Why I Give You Permission to Do It Mindfully
By Ann Leach, NABBW's Associate for Loss and Change
It's probably already happened: you're flipping through a magazine or finally sitting down with the Sunday paper and there's the article about getting through the holidays after a big life loss.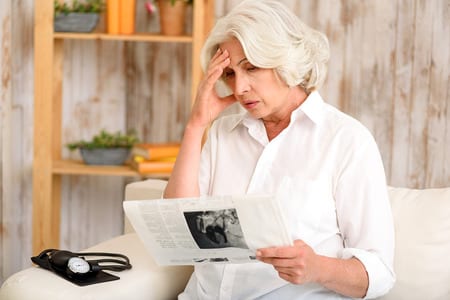 All the articles will tell you basically the same thing like "practice good Self-Care" or "don't feel obligated to attend every party if you're not up to it." Good advice, but lets be honest: we women are not that great at following those directions.
We feel we 'should' go and that it might just help us feel better.
We feel we 'should' keep pushing because maybe if we drive ourselves to total exhaustion, we'll finally be able to sleep through the night.
And so we push ourselves to "do Grief" better, to not let it rule our lives, to stay in action instead of collapsing in a corner for hours.
Enough! What if we decided to do the holidays differently alright and what if that way was to simply surrender and become mindful of our inner comfort needs?
I equate surrender with mindfulness; being present in each moment and deciding to just feel the feelings and follow inspired action. It's like the old 'trust the gut' message.
There is a little bit of caution I can offer if you decide to attempt this way of being. That advice is to not give a definitive answer to any request during your period of grief. I know! It sounds impossible and a bit rude. But hear me out.
By offering a simple "I appreciate the invitation and if I am feeling up to it, I would love to attend. I'll let you know as soon as I can if I can confirm or not," you are acknowledging both the invitation to yet another holiday get together AND your feelings. It's not rude, it's truthful.
Try it and give yourself the gift of a guilt-free holiday season. You can give your gifts, bake your cookies and attend your parties if you feel you want to. But don't forget to give yourself the gift of honoring yourself this holiday season.