Are You Suffering from Spiritual Inertia?
Are You Suffering from Spiritual Inertia?
By Janice Taylor
NABBW's Expert on Weight Loss and Hypnotism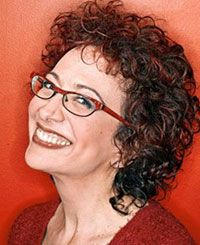 Have you ever wondered how it is that after decades of time-saving inventions and new technologies that "free time" has almost disappeared from our culture?
"Lost time is never found again." — Benjamin Franklin
Are we time-poor, insolvent, bankrupt? Is "free time" a relic of the past? If this is the case, I do believe that we are in trouble. Could it be that we are headed for the "Land of Spiritual Inertia"?
The great masters tell us that we need to carve out daily time for solitude. Not just to get away from the kids, or our boss, or the white noise of the day. Rather, we need to carve out a time where we can sit in solitude; a time in which we can explore our inner landscapes and unearth our passions — our purpose.
You may have imagined using your free time, your hour of solitude to head to the spa for a mani/pedi or a massage, or perhaps, you envisioned taking a solo stroll through the park. Lovely and worthwhile, I am sure.
Living with meaning and purpose
Consider, however, utilizing these precious times to delve deep into your soul, to explore, investigate, to wonder — "what might I do that can give me the sense, the satisfaction, that I have lived fully and with meaning."
If you already living what you deem an authentic life, with purpose and meaning, then ask yourself how you might carve out more time for inner exploration, remembering that time is the most precious of commodities. With all our brilliant technology, we\'ve not found a way to manufacture more time.
"Your time is limited, so don\'t waste it living someone else\'s life. Don\'t be trapped by dogma – which is living with the results of other people\'s thinking. Don\'t let the noise of other\'s opinions drown out your own inner voice. And most important, have the courage to follow your heart and intuition. They somehow already know what you truly want to become. Everything else is secondary." — Steve Jobs
Find the time for more time
Don\'t allow time to slip through your fingertips. Today, think about your day and find time for more deep thinking, you-time!
Spread the word, not the icing,
Janice Taylor
Janice Taylor, is a Weight Loss Coach and Certified Hypnotist. She is the author of Our Lady of Weight Loss: Miraculous and Motivational Musings from the Patron Saint of Permanent Fat Removal and creator of the popular e-newsletter Kick in the Tush Club.

Janice leads workshops at a number of wellness centers across America, including The Crossings, Austin, Texas and Kripalu Center for Yoga and Health, The Berkshires, Massachusetts.

Janice has been featured in the New York Times, Family Circle, Good Housekeeping, Los Angeles Times, Chicago Sun Times, Fitness magazine, Health magazine, CNN.com, Religion and Spirituality, BeliefNet.com and has appeared on Discovery Health, Naomi's New Morning, Hallmark Channel as well as many other television and radio shows.

In addition, she is a member of the International Coach Federation and Association for Integrative Psychology.

Reprinted from the Huffington Post. For the best in wellness and weight-loss wisdom, visit Janice at Our Lady of Weight Loss and Virtual Shoulder.