Red Yeast Rice: Not Your Best Bet for a Natural Statin Alternative
Red Yeast Rice: Not Your Best Bet for a Natural Statin Alternative
By Janet Bond Brill, Ph.D., R.D., LDN
NABBW's Healthy Heart Lifestyle Expert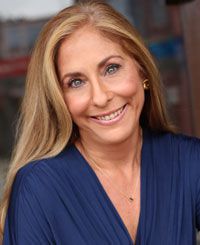 Red yeast rice, or red yeast, is a substance produced naturally during the fermentation of the yeast Monascus purpureus by certain fungi that grow on rice.
The medicinal use of red yeast rice dates back to a.d. 800, during the Tang dynasty in China, when red yeast rice was ingested primarily as a remedy for digestive ills.
Present-day use of red yeast rice continues in Asia as both a culinary staple and for its healing properties.
The deep red hue of the rice is used to color a variety of foods, such as Peking duck, pickled tofu and Japanese sake.
In the United States, red yeast rice is a popular supplement sold at health foods stores and over the Internet for its purported cholesterol-lowering benefits.
When rice is fermented using a strain of Monascus yeast called 'Went', the byproduct is a potent, naturally occurring statin that inhibits the major cholesterol production enzyme in the liver known as HMG-CoA reductase.
This statin found on red yeast rice is called Monocolin K (aka mevinolin or lovastatin). Lovastatin is the active pharmaceutical ingredient in the prescription statin medication Mevacor.
Naturally produced monacolins have a cholesterol-lowering effect similar to prescription statin medications (powerful and highly effective drugs that lower LDL, or "bad," cholesterol quickly) and have been shown to be the main active constituents of many of the red yeast rice dietary food supplements on the market.
That said, don't reach for the bottle of red yeast rice just yet!
There are numerous caveats that should be addressed regarding red yeast rice dietary supplements. Considering that lovastatin is a bona fide statin medication and has the identical chemical structure as a drug strictly regulated by the U.S. Food and Drug Administration (FDA), one must be wary about several issues.
First, there are rare but potentially serious side effects related to statin drug use, such as muscle aches and pains, that could lead to kidney impairment in addition to potential liver toxicity issues.
Prescription statin drugs are always taken under a doctor's supervision, where regular blood tests reveal any possible negative side effects. Taking an unregulated drug in unregulated dosages can be dangerous, as you face the same risk of side effects but are without the medical supervision monitoring you for potentially dangerous side effects.
Furthermore, when it comes to dietary supplements, you never really know that what you read on the label and what you pay for is what you're really swallowing.

Prescription drugs are strictly regulated by the FDA, which virtually assures a consistent, purified product with a standardized amount of the active ingredient in each dose. This is definitely not the case with dietary supplements, which have no regulation of manufacturing standards in place. Thus, the products are not guaranteed to be safe, effective or pure.

In 2004, Chinese scientists analyzed 10 different red yeast rice products (from different manufacturers) to quantify exactly how much mevinolin was actually contained in each supplement. The researchers showed that there was a considerable difference in the total quantity of the active ingredient among all 10 supplements, illustrating the problem of a lack of standardization requirements.
Another controversy swirling around red yeast rice supplements is the difficult task the FDA has of policing manufacturers regarding the unlawful sale of red yeast rice products containing significant amounts of lovastatin.
On January 4, 2000, for example, the FDA sent a warning to a supplement manufacturer stating "products containing red yeast rice or Monascus purpureus that contain lovastatin are unapproved new drugs that are in violation of the FD&C [Federal Food, Drug, and Cosmetic] Act." Furthermore, another warning letter sent to a Utah supplement manufacturer in 2001 confirmed that red yeast rice products containing lovastatin are in fact drugs and not dietary supplements and are therefore subject to regulation as drugs under the FD&C.
Since that time, numerous supplement manufacturers have removed the active ingredient lovastatin from their red yeast rice supplements and replaced it with other purported cholesterol-lowering ingredients such as policosanol (scientifically proven to be an ineffective cholesterol-reducing agent). That is not to say that all red yeast rice dietary supplements are now devoid of lovastatin. In fact, on August 9, 2007, the FDA posted a warning to consumers regarding consumption of three specific red yeast rice products promoted and sold on Web sites. (These products were all found to contain significant amounts of lovastatin.) The FDA warned that due to the potential for serious side effects associated with lovastatin and the fact that lovastatin can interact dangerously with other medications, consumers should avoid buying or consuming these products.
The bottom line is that if you want to take a statin medication, you should do so under your physician's care to ensure that the HMG-CoA reductase inhibitor you swallow has been scrupulously investigated by the government.
If you want to lower your cholesterol using a natural approach (without prescription drugs), try following my Cholesterol DOWN Plan (www.CholesterolDownBook.com), utilizing 10 steps that have a significant body of scientific backing and involve nothing more dangerous or expensive than eating an apple or a bowl of oatmeal. Put the 10 steps against a Mediterranean-style background diet (outlined in my second book, www.PreventaSecondHeartAttack) and you have the perfect and delightfully doable heart-healthy living prescription!
Sources:
http://www.medicinenet.com/script/main/art.asp?articlekey=14999. MedicineNet. "Red Yeast Rice and Cholesterol," a critical review by Dennis Lee, M.D. Accessed February 22, 2008.
http://www.wikipedia. Red Yeast Rice. Accessed February 22, 2008.
Li, Yong-guo, Fang Zhang, Zheng-tao Wang, and Zhi-bi Hu. Identification and chemical profiling in red yeast rice using high-performance liquid chromatography with photodiode array detector and mass spectrometry. Journal of Pharmaceutical and Biomedical Analysis 35 (2004): 1101-1112.
http://www.fda.gov/bbs/topics/NEWS/2007/NEW01678.html. U.S. Food and Drug Administration. FDA News (8/19/07). Accessed February 22, 2008.
www.fda.gov/ohrms/dockets/dailys/00/feb00/021100/let0330.pdf U.S. Food and Drug Administration. Warning letter (6/11/01). Accessed February 22, 2008.
www.fda.gov/ohrms/dockets/dailys/00/feb00/021100/let0330.pdf Department of Health and Human Services, U.S. Food and Drug Administration. Warning letter to Pharmavite Corporation (1/24/00). Accessed February 22, 2008.
Janet Bond Brill, Ph.D., R.D., LDN is author of the new book, "Prevent a Second Heart Attack, 8 Foods, 8 Weeks to Reverse Heart Disease" (Random House/Crown Publishing; 2011; $15.00) and "Cholesterol Down: 10 Simple Steps to Lower Your Cholesterol in 4 Weeks Without Prescription Drugs" (Random House/Crown Publishing; 2006; $13.95). Dr. Brill is a leading diet and nutrition author, educator and practitioner. She consults for the health and fitness industry specializing in cardiovascular disease prevention. She is the nutrition expert for the national television show, The Balancing Act. For more info on her books, please visit: www.DrJanet.com or www.PreventaSecondHeartAttack.com

© 2011 Dr. Janet Brill