Food shopping: Everyone's Delight
Food shopping: Everyone's Delight.
By Lisa Byrne, B.S Exercise Sciences | Certified Pilates Instructor
NABBW's Boomer Women's Fitness Expert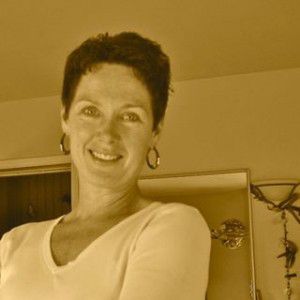 I like to go food shopping between 5:30 – 6am on the weekdays. This way I can do my business, avoid crowds, and return ready for the day. 
As you can imagine at that hour there aren't a lot of shoppers.  It's quite a delight for me.
But this past Sunday, I decided to swing by at about 1pm. It was crowded but Wegman's had plenty of manpower to handle it.
When done, I like to load ALL my bags on me so I can leave my cart at the entrance.
With the bags on my shoulders and in my hands it gives me a good exercise challenge:
Strength,

Endurance,

Balance, 

Flexibility,

Agility, and

A

n over all good mind-body integration



This day though, I had 3 bags too many. So off I went, pushing my cart to spot 77, 3rd from the back of the lot. I easily found the cart return spot and hustled back to my car.
I'm sitting there, about to start my car and I see this young man 3 rows over from me. He's done with his cart, gets up on his tippy toes looking for 'his' cart return area and I guess deems it too far.
So he does one of those \'hooking the front wheels over the curb\' maneuvers, gets in his car, and dashes.
Dude, come on.
Really? Young, spry, and lazy.
Returning your cart is an easy move.
Don't you think so?
It's also a polite move.

It's considerate for the next person.

It's exercise for YOU

.
Sometimes, be sassy enough to walk all the way back up to the store to return it!
That's so crazy~ double points for you!

Simple things.

They'll take maybe an extra 45 seconds to 2 minutes to do.
You'll feel good about it and who knows, you'll inspire someone else who watchin', cause you never know!
Cheers
Lisa Byrne is the owner and chief creative officer at Pilates for Sport, LLC in Bucks County, Pa. She has her B.S in Exercise Physiology and is a Certified Pilates Instructor. Lisa has operated her fully equipped Pilates studio since 1999 and has been in the Health and Fitness Industry for 23 years. The studio space is home to private sessions, small group training, and the outdoor circuit buffet, sure to get anyone grooving. Visitors to the movement studio span the range and include average Boomers looking for diversity; young people with Asperger's-Autism; hard core athletes looking to 'loosen up'; and those in need of chronic pain management through movement. Learn more about Lisa on her site, Move More Today.