Is Your Personal Trainer Working for You? Or Is It Time To Move On?
Is It Time To Move On?
By Lisa Byrne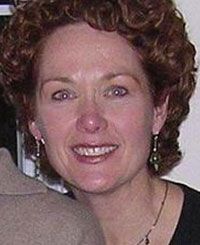 Personal training sessions can be a considerable amount of money to invest for the sake of achieving a goal that you have deemed you cannot do alone. The relationship that you have with your personal trainer is highly dependent upon your degree of satisfaction and their degree of professionalism.
Hiring a trainer may come through word of mouth, or by your observation of what\'s around you or perhaps a good ad in the paper caught your eye. However it is that you ended up working with a trainer you want to be aware of some flags that may signal stepping aside to evaluate, especially if you are already curious about their behavior, intention or professionalism.

If you are on the cusp of deciding if it is time to move on from the trainer that you are presently working with take these 9 points into consideration.
Does Your Trainer…
1.      THINK because they are a personal trainer, people will come running ?
Wearing the word "TRAINER" on your back means squat, really. Personal trainers are a dime a dozen these days, especially when you can do a 2 hr. course and get 'certified'.
What is it that makes their service a quality one for folks who are seeking guidance from a professional?
What is their education around the industry?
Do they sit and wait for word of mouth before they establish themselves in the community because they have earned it?
2. THINK they know it all.
They don't. What would suit them best is to learn more about the target audience they train, like you, Boomer women.
All of the letters after their name are confusing to the lay folk.
Can they dazzle you with solid knowledge and experience?
Are they prepared to answer your questions, because remember, they are the professional who you look towards.
3. TALK about themselves?
The relationship is not about them nor what they do, did, or desire. You pay them to be listen, guide, instruct, and be the corrective feedback loop you need.
Filling the time in with what interests them is a turn off and a waste of your hard earned money.  Sure you may want to know more about your trainer and certainly ask.
Sometimes you do this because you get anxious about your new endeavor, that's okay- any good trainer will help you feel at ease.
It is up to them to help you remember why you're with them.  That is being a professional.
4. BORE you?
Do you find them repeating the same exercises and the same routines?Even if they promise that 'every workout is never the same' does it still have the same undertone of a boring skeleton of moves?
Maybe they are bored. Their reputation will sink if they do not have creative material.
Sure, you'll benefit from doing rote exercises. Think of how much better you could move though if you had some creative design behind it.
They ought to be delving into creative movements that you would never think of, let alone do yourself.
5. Make a big claim is that THEY will get YOU 'results'?
The only person that can get results for you is YOU! Results, guarantees, pie-in-the-sky claims may sound good to hook potential people, but the real work comes in the education provided for you to achieve your own results. It's their job to educate, guide and instruct you, unless you want them to personally do the workout for you.
6. Forget to listen to what you are saying?
Most of the time your simply want to be heard whether it is an ache/pain; what is most important to you in your fitness goals; some emotional strains you are going through; or just to blow off steam.
Moving the body and the ability to express all of these go hand in hand.
You are not just there to physically pound into your body. (You aren\'t are you?)
A good trainer listens well and is able to direct the session accordingly.
7. Sit in 'trainer stew'?
Instead of being different or bold or exploring what other trainers are not doing & saying they lack the freshness about adding new approaches. The fitness industry is HUGE and getting larger. It changes fast and allows many versions of the same piece spun 1,000 ways.
Are they leading you down the same road to fitness that is sooooo….. boring?
Do they like to add in and layer new things?
Or are they caught up in \'bizzed out\' buzz words that have lost their sting?
8. Count good?
20 years ago when I started in the industry , the man whose company I worked for showed me a very good lesson that I taught myself by simply observing.  Somehow he earned a reputation as a 'good' trainer because he was a football coach, young & handsome (the ladies loved that), and was a business major who started his own business.
The one thing he did well was count. Yep, he counted reps, loud and clear.
That never made sense to me; it held little meaning for what those people were paying per hour.
What drove me to succeed was that the service that I provided was good instruction, corrective feedback and quality use of their money.
Tell your trainer to stop counting, it sounds stupid.
9. Treat you as if you work for them?
'Give me 25 push-ups' they say.  Or 'Wow, I am impressed that Mary did 20 more squats than Sue'. Somehow the punish me attitude of driven-workout-maniacal people present an opportunity for trainers to exhibit authority and status.
Who are you giving pushups to?  If you are 'giving' to your trainer why are you doing that?  It's not about them, it's about YOU.  Impressing your trainer will be a short term high. You may become part of their fan club rather than an efficient exerciser.
Consider this: their job is to help you become autonomous.
That means that through time you will depend less on them because they have lead you through an educational fitness program that you'll be able to do on your own.
This is a good sign of success and one that will keep you in the right frame of mind too.