Meringues with Summer Fruit
Meringues with Summer Fruit
By Pat Sinclair
NABBW's Cooking for Two Expert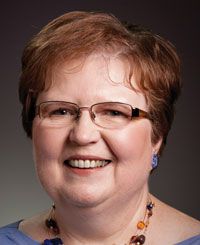 The meringue shells for this light summery dessert can be baked a day ahead and stored at room temperature, loosely covered, if you only want to serve two at a time.
Use summer fruits at their peak of freshness and arrange over the yogurt.
You can also substitute sweetened whipped cream for the yogurt for a special occasion but I like the flavor contrast between the sweet meringue and the tangy yogurt.
Greek-style yogurt is strained removing some whey making it creamier and thicker.
It contains twice as much protein as regular yogurt and has active cultures that are thought to be good for the digestive system.
I love the silky creaminess of this nutritious food and always have some in the refrigerator.
Meringues with Summer Fruit
Makes 4 servings:
2 egg whites
¼ teaspoon cream of tartar
½ cup sugar
1 cup Greek style plain or vanilla lowfat yogurt
2 cups summer fruit- strawberries, raspberries, peaches, nectarines
Heat the oven to 300 degrees F. Line a baking sheet with parchment paper and draw 4 (4 inches) circles onto the paper. Place drawing side down on a baking sheet.
Make the meringue. Beat the egg whites in a medium mixer bowl using the whisk attachment until frothy and beat in the cream of tartar. Gradually add the sugar, 1 tablespoon at a time beating on high speed until the sugar is dissolved and the meringue holds stiff glossy peaks when the beater is lifted, 5 to 10 minutes.
Spoon about one-fourth of the meringue into each circle on the parchment and spread to the edge using a metal spatula, mounding slightly higher around the edges. Place in the oven and bake for 25 to 30 minutes or until firm and dry to the touch. Any cracks may look slightly moist. Remove and cool completely on a wire cooling rack. When cool, carefully remove from the paper.
Just before serving, place meringue shells on an individual serving dishes. Spread ¼ cup yogurt into the center of each. Arrange ½ cup fresh fruit on top.
Baker\'s Tip: It is easier to separate the whites from the yolks when eggs are cold. After separating the whites, allow them to stand at room temperature about 30 minutes. After the egg whites become foamy, add the sugar slowly. If the sugar is added too quickly, it will take longer to beat the mixture to stiff peaks. Stiff peaks do not fall when the beaters are lifted. Test to determine if the sugar is dissolved by rubbing a little meringue between your fingers and feeling for sugar crystals. Don\'t bake the meringues on a humid day or they will be sticky and chewy.
Pat Sinclair is a food consultant and a recipe developer with over 25 years experience. She develops recipes that are easy, fast and practical for the home cook, keeping consumer's busy lifestyles in mind.

Her newest cookbook, Scandinavian Classic Baking, from Pelican Publishing has just been released. Her first cookbook, Baking Basics and Beyond: Learn These Simple Techniques and Bake Like a Pro, received the Cordon d'Or- Gold Ribbon Award from the Culinary Arts Academy in 2007. She is currently working on Dinner for Two-Easy Healthy Recipes to Fit Your Lifestyle.

Pat has a degree in Food Research from Purdue University and a master's degree in Foods from the University of Maryland. She is a member of Les Dames d'Escoffier, International Association of Culinary Professionals, and the Twin Cities HEIB (Home Economists in Business).

She invites you to contact her at www.PatCooksandBakes.com. Or via her blog. Copyright 2011 By Pat Sinclair.