Chicken Marsala
Chicken Marsala
By Pat Sinclair
NABBW's Cooking for Two Expert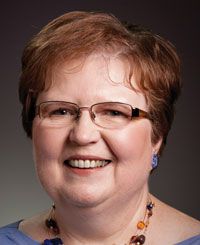 If you are planning a special dinner for two, a sautéed chicken breast surrounded with a Marsala wine spiked sauce is easy and fast.
Marsala, a fortified Italian wine, is available in three styles: dry, semidry and sweet. I keep an inexpensive bottle in my pantry so I can prepare this often, but you can substitute chicken broth or sherry in this recipe
Shallots have a subtle flavor that is a combination of garlic and onion but mellower and are found with the garlic at the supermarket.
Serve with egg noodles and steamed broccoli or sautéed spinach. Finish the meal with a simple dessert such as a fruity sorbet.
Makes 2 servings
¼ cup all-purpose flour
½ teaspoon salt
2 boneless skinless chicken breast halves (about 6 ounces each)
2 teaspoons olive oil
2 teaspoons butter
2 cups sliced mushrooms
1 tablespoon minced shallot
¼ cup Marsala wine or chicken broth
¼ cup chicken broth
Place the flour and salt in a plastic food storage bag. Add the chicken and shake to coat well. Heat the oil and butter in a 9-inch nonstick skillet over medium high heat.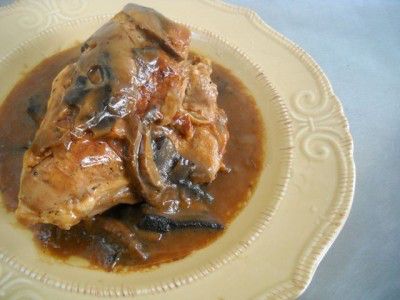 Add the chicken and cook until one side is browned, about 3 minutes. Turn and add the mushrooms and shallot and continue cooking 2 to 3 minutes or until the second side is browned.
Pour the Marsala into the pan and stir to remove the browned bits from the pan. Add the chicken broth and cover. Reduce heat to low. Cook about 5 minutes or until the chicken is no longer pink in the center and the juices are clear. (Simmer the chicken gently so it doesn\'t become tough and cook until an instant meat thermometer inserted horizontally into the thickest part of the breast reads 160 degrees F.)
Tip: If the sauce is too thin, blend 2 tablespoons all-purpose flour and 1 tablespoon butter until it forms a paste. Crumble a little at a time into the sauce and cook briefly until the sauce thickens. To use cornstarch to thicken the sauce, dissolve 1 tablespoon cornstarch in 1 tablespoon Marsala or water and stir into sauce.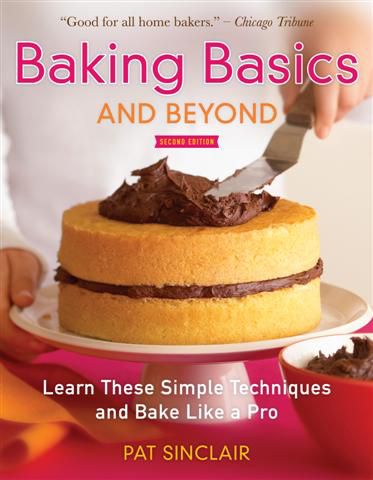 Pat Sinclair is the author of Baking Basics and Beyond (Surrey books, 2006) which won the Cordon d'Or- Gold Ribbon Award from the Culinary Arts Academy.
Scandinavian Classic Baking, her new cookbook, will be published by Pelican Publishing in 2011. She lives in Minneapolis where she also teaches cooking classes. Pat invites you to contact her at www.PatCooksandBakes.com or via her blog.
Copyright 2011 By Pat Sinclair.