Who wears short shorts? Or rather who should wear short shorts?
Due to the incredible heat and humidity lately–I\'ve envied every gal who could still wear the most abbreviated variety–and do so appropriately. But alas, I\'m of the age where I need to summon self discipline and good judgement– and find cool clothing that serves me well these summer days.
Here are some of the points I want to make.
I think shorts are great for hot weather–but the appropriateness factor looms large.
Age and physique are both important . A very young woman can get away with shorties (short shorts)– Still there is a point of indecency (lending new meaning to the British term "cheeky"!) and I would think certainly some realistic self censure should apply if her figure benefits from less exposure rather than more.
The older woman needs to consider her figure and leg shape too –but even if they are still as good as in her young years her skin needs to be equally youthful. She can wear bermudas (merely a longer short), or my favorite– very modern "city shorts" ( just above knee, and very closely tailored to the thigh)–especially if she has shapely, calves and ankles. You\'ll see all sorts of high heels paired with these as street Fashion and in ads (too tacky!) —but I feel thongs, ballerina flats, and driving mocs are a great pairing with shorts–and will endure.
All women, of any age can wear cropped or ankle pants–but they put emphasis on the ankle and exposed foot–so it behooves the wearer to at least have shapely ankles . This style foreshortens the leg so ladies with shorter legs would benefit from a platform or wedge style sandal –to create the illusion of a longer leg. This pant style is also the least youthful (an exception is the cropped cargo version or once "rolled at the cuff" look which is fun) so the choice of shoe is important as it puts emphasis on the foot and can make a critical stylish difference. The onus is on the wearer to choose a shoe that\'s comfortable (not orthopedic in appearance) and hip.
I prefer platforms as mentioned, a wedge sandal, simple flats (thongs, ballerina styles, mocs), or kitten heels with cropped or ankle pants.
The word "office" often implies/conjures dress code and propriety. Any type of physical over -exposure (shorts included) is not "OK". The cropped/ankle style is probably admissible for "dress-down Fridays".
Having said that–of course there are multitudes of jobs that are casual in definition and personality (non"office")–that would easily include and even demand the comfort of longer shorts (Bermudas,etc).
Enjoy the warmth–stay cool!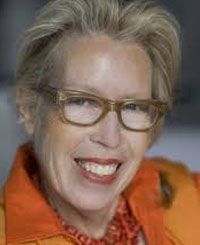 Sherrie has a growing and diverse clientele of all ages, backgrounds, lifestyles and professions for whom she consults on all matters of personal style. It was the men and women who were beginning to have concerns about the aging process and how it translated to their appearance that called her attention to a void in good expert advice and the inconsistency in the marketplace. She was a pioneer with her book "Forever Cool", and dedicates much of her time to seminars on the subject of ageless, youthful and modern style for boomers and the unique challenges they face. "Steal This Style" (April,2009) is her latest book.*Sherrie has costumed and styled for roles, Academy Award-winning actors, sports figures, comedians, rock stars, dancers, industry leaders---and worked with top directors in the film industry.