When it comes to style, is there too much freedom?
Lucky for too many–the "Fashion police" is merely a media fabrication. But admittedly as I sat in a NYC subway today, I was astonished at how inured society is to bad taste. I seemed to be the only one who gazed at the half-naked woman (in her early 40s perhaps and at least 200 lbs). She lazily sipped her drink and was oblivious to my stare. She was wearing a black bra that left 5″ of voluptuous cleavage exposed. A black spandex dress sausaged what could not be contained.
Upon exiting at 50th and 7th–low and behold was another vision– that surely tempted fate. A gal circa 38 years old was happily, if not steadily, walked aside me. She too was somewhere near 200 lbs, 5\'6\'\' tall. She wore cotton knit sheath that was so tight her belly button depression showed (as did the seams of her underwear and every unintended curve to her body). She plodded on in 5″ high heels and her toes extended way forward beyond the shoe –scraping the sidewalk (ouch?) To this ensemble, she added a bright red leather bag. As we stopped for a light to change, I noticed just one lady in business attire giving her a look and shook her head. The businesswoman noticed me also looking and we began to smile at each other–caught in a NY moment.
But as we all crossed the avenue I followed the eyes of others. Especially the guys. After all– this gal was dressed for them. I expected them to at least notice–but not a single double take ensued from any dude–just a few unconscious glances from ladies who passed her by.
I take this in and can only conclude–that dressing well is something you do for yourself. Society or, at least a good part of it—will rarely take note one way or the other. I wish they did—do you?
PS- Had these 2 gals been slimmer, older or younger—the look of being inappropriate is the same.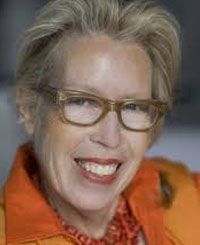 Sherrie has a growing and diverse clientele of all ages, backgrounds, lifestyles and professions for whom she consults on all matters of personal style. It was the men and women who were beginning to have concerns about the aging process and how it translated to their appearance that called her attention to a void in good expert advice and the inconsistency in the marketplace. She was a pioneer with her book "Forever Cool", and dedicates much of her time to seminars on the subject of ageless, youthful and modern style for boomers and the unique challenges they face. "Steal This Style" (April,2009) is her latest book.*Sherrie has costumed and styled for roles, Academy Award-winning actors, sports figures, comedians, rock stars, dancers, industry leaders---and worked with top directors in the film industry.