To cut, or to grow?
"To cut, or to grow?" that is the question…..in considering your hair style (and thereby influence your whole Image!).
In "Growing Pains" Kennedy Fraser (Vogue, Dec 2009, p174) "recalls the chapters of her life through the cuts that defined her—and the long hair she dreamed of again." Interestingly in one of the last issues of Vogue I noted a group photo of new models. Almost all (with just a few exceptions) had long flowing tresses. It truly seems a symbol of youth!
Never before has short-cropped hair been more a symbol of an older woman. And wearing it "permed" or 80's style "spiked" makes it even more so.
Longer hair offers a favorable balance to a taller or larger body frame, by creating the illusion of a larger head. Longer hair is (counter-intuitively) easier to care for if the texture is difficult—as it can be easily pulled back and bound.
Of course there are great reasons to have a shorter style. The thinness of your hair, face/neck proportion, and health issues are all considerations. There are factors we can\'t control.
Still– I can\'t help but urge every woman over 50 to at least consider growing her locks to a longer–shoulder length, or a few inches past her shoulders. Headbands (classic preppy is ageless and appropriate!)) or a ponytail are an easy everyday way to make it manageable, and stylish. Consider a loose chignon for the evening.
Note the gal on p. 44 "Lady looks like a dude!" in "Steal This Style", where her short cut in combination with masculine clothing—qualifies her for my "Never Cool".
Exercising your right to have longer hair– is the first step in chipping away at a predictable "middle age" image. It\'s not the only way –and it\'s not the only adjustment you\'ll need to make—but it can be a major one.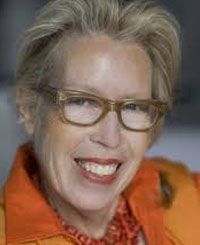 Sherrie has a growing and diverse clientele of all ages, backgrounds, lifestyles and professions for whom she consults on all matters of personal style. It was the men and women who were beginning to have concerns about the aging process and how it translated to their appearance that called her attention to a void in good expert advice and the inconsistency in the marketplace. She was a pioneer with her book "Forever Cool", and dedicates much of her time to seminars on the subject of ageless, youthful and modern style for boomers and the unique challenges they face. "Steal This Style" (April,2009) is her latest book.*Sherrie has costumed and styled for roles, Academy Award-winning actors, sports figures, comedians, rock stars, dancers, industry leaders---and worked with top directors in the film industry.