"Six Easy Pieces", Shopping Diet is All About Less-is-More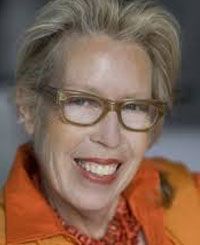 As a Style Consultant I believe it\'s my job to be the arbiter of worthwhile purchases. "To buy,or not to buy?" that is the question. At the start, all my clients need a core Wardrobe which includes a variety of accessories ( bags and shoes).
But after several years of perfecting and adding to the original "six easy pieces" (it\'s really more like 20 ) with lots more detail (jewelry etc) we always reach a point when we recognize that we are now acquiring beautiful things for the sheer fun of it , for the thrill of having something new (and hopefully different from anything else already own), to replace something that may be out-of-style in fit or look…and "yes!"..I can go on and on with reasons to continue shopping. In fact some people\'s Closets are so crowded that they can only remember their newest purchases.
Why? Because they haven\'t taken the time to constantly purge, reassess, and always try on their new purchases immediately at home in front of a full length mirror–and make sure they integrate and can be mixed with other pieces in the closet.
But again–like with a food nutrition diet –it helps to take stock occasionally of the really nutritious foods (clothing you need and actually wear!) and pair down before adding. The shopping "diet" described in a recent article in Thursday Styles (NY Times) calls for a detox exercise for those who overindulged without the all important self monitoring (or good professional oversight).
I believe the six piece diet is about the core wardrobe I start every client with. Those simple, essential, classically oriented pieces can mix easily– I start with a neutral palette to make it easier and instantly more sophisticated. The pieces could easily define a "uniform" for you– if that\'s what it takes to make life easier and more fluid. The same principals work for men as well as women.
As people age this ease becomes even more important–what are your modern, ageless "easy" pieces?
Sherrie Mathieson — Fashion Expert
Author, costume designer
Sherrie has a growing and diverse clientele of all ages, backgrounds, lifestyles and professions for whom she consults on all matters of personal style. It was the men and women who were beginning to have concerns about the aging process and how it translated to their appearance that called her attention to a void in good expert advice and the inconsistency in the marketplace. She was a pioneer with her book "Forever Cool", and dedicates much of her time to seminars on the subject of ageless, youthful and modern style for Boomers and the unique challenges they face. "Steal This Style" (April,2009) is her latest book.*Sherrie has costumed and styled for roles, Academy Award-winning actors, sports figures, comedians, rock stars, dancers, industry leaders—and worked with top directors in the film industry.