Shopping for eyeglasses?
When I turned forty (-exactly on the dot!) I needed eyeglasses. Rather than despair–I was happy. Since I was a little girl I wanted #1-long hair (finally grew it at 40-ish) #2-pierced ears (accomplished at age 16), and #3, believe it or not–glasses!
Today I go shopping every few years (my husband in tow for his opinion) for an "everyday pair." I do this for clients often –because selection and observation by a critical and stylishly fluent consultant (hopefully me) –sure helps. They know that their glasses may be the first accessory people notice–for obvious reasons. They will either enhance features or detract from them–it\'s all in the (often very expensive) choice.
Some folks stick with the same pair for decades–because they are associated with their persona or their professional field (i.e. Swifty Lazar, Carol Channing, Liz Claiborne, Sally Jesse Rafael, Phillip Johnson, Le Corbusier, I.M. Pei). But generally–I believe –we need to look attractive and observing of what\'s modern. Trends in eyewear definitely exist. Certain styles spell "instant old", like totally rimless eyeglasses. They work better on men.
Nothing says "modern" better than the perfect glasses.
Some of my favorite brands are Oliver Peoples, Paul Smith, and Matsuda.
Today new "green" materials are being used along with metals and plastics.
Be aware that glasses may compromise a "sexy" look for black-tie—so contact lenses are a handy alternative.
Now that summer is around the corner you might want to reassess your sunglasses as well. Ray-Ban Wayfarers and aviator styles are classics that are enjoying Fashion resurgence. They have a sporty, youthful look I love. So many designers are introducing great looks this year, at a wide range of prices. Make sure you pick at least one style that works with most of your clothes (like brown tortoiseshell, green aviators, or sleek black sunglasses) before you buy that big white pair.
Have fun!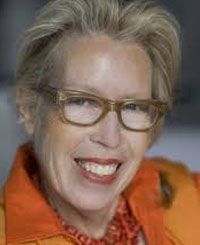 Sherrie has a growing and diverse clientele of all ages, backgrounds, lifestyles and professions for whom she consults on all matters of personal style. It was the men and women who were beginning to have concerns about the aging process and how it translated to their appearance that called her attention to a void in good expert advice and the inconsistency in the marketplace. She was a pioneer with her book "Forever Cool", and dedicates much of her time to seminars on the subject of ageless, youthful and modern style for boomers and the unique challenges they face. "Steal This Style" (April,2009) is her latest book.*Sherrie has costumed and styled for roles, Academy Award-winning actors, sports figures, comedians, rock stars, dancers, industry leaders---and worked with top directors in the film industry.