Schuman's New Book, "The Sartorialist" Is a Fun Read, Thoughtful Gift
Schuman\'s New Book, "The Sartorialist" Is a Fun Read, Thoughtful Gift
By Sherrie Mathieson
NABBW's Fashion Expert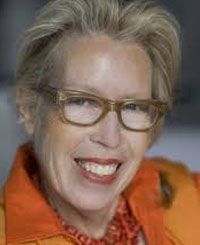 I received a thoughtful gift just after the holidays! The timing for this stylish surprise was perfect as the new year begins.
It was a book that I would have certainly given mention to in my "Get Inspired!" section of  "Forever Cool" where I note other books that compliment the information I tried to infuse into my first publication — now (unbelievably!) six years ago. 
The Sartorialist, by Scott Schuman was not yet out then — nor was its now famous precursor — The Sartorialist blog — to which I link from my own website.
In perusing the photos and the words within the book  —  often — (as I\'d hoped my readers would too) I couldn\'t help but think how enjoyable it was to hold a real book (studying the cover and reading the sensitive thought process that led to its choice; use of orange on the real cover — my favorite color; a sense of ownership and easy reference ) –as opposed to just visiting a blog.
Yet as the author of highly visual books on modern dress I knew how the last page truly meant — if I said it all or not — the last page. Whereas a blog keeps "the conversation" going and current — to the day.
Scott Schuman, has a 7 minute video on his site that explains his journey, and his creative process. It is so worth watching that I\'ve linked to it below.
To me he is the professional embodiment of what I advise all people (especially Boomers!) who wish to create their own great style to know is essential  — be observant!
httpv://www.youtube.com/watch?v=e5NgG5koPZU
Sherrie Mathieson was accepted as a costume designer by United Scenic Artists, local 829, at the age of 23. For her first feature, "Godspell" she was awarded the "Young New York Film Critics Award for Best Costume Designer." She continued to work in film, TV, MTV, commercials, industrials, and fashion print styling for 28 years.Today she has a growing and diverse clientele of all ages, backgrounds, lifestyles and professions for whom she consults on all matters of personal style. It was the men and women who were beginning to have concerns about the aging process and how it translated to their appearance that called her attention to a void in good expert advice and the inconsistency in the marketplace. She was a pioneer with her book "Forever Cool", and dedicates much of her time to seminars on the subject of ageless, youthful and modern style for boomers and the unique challenges they face. "Steal This Style" (April,2009) is her latest book. Learn more about Sherrie\'s consulting on her website, SherrieMathieson.com.