Mother of the Bridge/Groom
One of my readers submitted a suggestion recently…
Dear Sherrie
"I finally have both your books and have read and re-read them. I\'m so glad that I can copy certain styles (looking at the models who have a similar body shape to mine), colors (thanks for including redheads – we\'re often overlooked), and combinations/accessories.
If you\'re ever wondering what to write a blog on, I would really appreciate one entitled Mother of the Bride/Groom. I know there are some ideas in your books – love both the orange and the gold top/pants combos, but these might be a bit too \'showy\' for the church ceremony prior to the evening reception.(Or am I just a little too timid??) Do you think a brocade sheath dress with a toning plain fabric jacket would be too aging/conservative? The dress would have to have sleeves (short).
This weekend I\'m looking for a casual ethnic outfit. I\'m not as \'bad\' as some of the "What not to wear" images in your books, but was heading that way. Boring conservative would be more like it, mainly because as I get older, money is more scarce and my clothes must last several seasons. Now I know what to buy and that I will not be wasting money on clothes, I feel more confident. For me, your books have been a real investment. Thank you so much. The combinations you have put together have also given me a glimpse of your personality – exciting, fun, creative and YOUTHFUL come to mind. Good on you."
JH
JH- Thank you for being so appreciative of my endeavor. You read the books exactly as I\'d hoped everyone would–and not merely gazed at the many photos. The topic you ask about is one I\'m often challenged with by clients. The key –as you\'ve said is to look youthful. The outfits on Steffi in "Forever Cool" were Eastern– ethnic inspired– from a small California firm called Dosa. You conjure up the sheath dress (knee length, straight or A-line)–and I love that as it\'s so classic. Consider the dress in a high quality silk shantung, perhaps in grass green (with your red hair–wow!). I love capped sleeves–but better still are the 3/4 length for true arm coverage. A boatneck will give a lovely shoulder line. A dress of this nature can also be had as a 2-piece. Think Jackie O–she wore this look often. Your jewelry can be ethnic-inspired. I love Eastern Indian gold jewelry. Some have green gems encrusted. Your shoe selection can be a gold or black (satin, velvet, or patent) kitten heel pointy toe pump. Make sure you carry a complimentary clutch bag (to your shoe selection).
Brocade can look "old" so the selection is tricky. The dress jacket combo likewise. There are exceptions–but the styling must be youthful–not the traditional, predictable "ho-hum" stuff.
\'Hope this helps,
Sherrie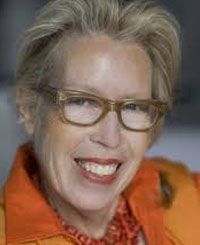 Sherrie has a growing and diverse clientele of all ages, backgrounds, lifestyles and professions for whom she consults on all matters of personal style. It was the men and women who were beginning to have concerns about the aging process and how it translated to their appearance that called her attention to a void in good expert advice and the inconsistency in the marketplace. She was a pioneer with her book "Forever Cool", and dedicates much of her time to seminars on the subject of ageless, youthful and modern style for boomers and the unique challenges they face. "Steal This Style" (April,2009) is her latest book.*Sherrie has costumed and styled for roles, Academy Award-winning actors, sports figures, comedians, rock stars, dancers, industry leaders---and worked with top directors in the film industry.