It may feel counter-intuitive-but –
"Putting on the Best Face, Naturally" by Ruth La Ferla in the NY Times..Friday, September 25, 2009…began this way
At New York Fashion Week, the wizards of the hair and makeup worlds turned their backs on the sumptuously lacquered looks of fall, approaching the new season with a lighter hand. To reinforce looks that ranged from robustly bohemian to languid and ethereal, most were sparing with paint box and spray, and even opted at times to let nature take its course.
WOW! I though to myself–finally they are showing a look on the runway that real women can adopt.
It\'s the philosophy I espouse in both my books. Women who are Boomers and older will especially benefit from the less-is-more adage as it applies to make-up and hair. I loved the line implying that even imperfections (nature taking its course) are OK.
Best of all was the example of skilled artistry in mimicking nature, improving on it just to make a woman look "glowing" and healthy looking. Lovely longer hair with wisps straying–nothing overly perfect. The softness achieved on the runway was obvious. It\'s the softness that is so positively consequential for women as they age. There are so many great translucent make-ups today—from drugstore brands like Neutrogena and Almay to more expensive department store offerings like Clinique and Chanel.
Using a warm taupe, sheer rose or melon on the lips (precede with a light indiscernible lip liner pencil that will help seal the border of your lipstick line) will never look contrived or harsh. Apply a soft peachy blush or bronzing powder (gel will disappear) on the apples of your cheeks, to your forehead temples, the tip of your nose and chin. Add a bit of brown mascara to lashes, and taupe eye shadow at your eye\'s crease line. Use and blend concealer very sparingly—only to cover selected imperfections like true brown spots (freckles are great!).
Choose to be a beautiful gray (if you\'re one of the lucky ones), or color with low lights as well as highlights for a natural look. Avoid solid hues—especially true black. It will almost certainly look harsh. Experiment with products like John Frieda\'s for a healthy shine-y look.
Consider abandoning the short, spiked styles of the 80s–sorry ladies–they don\'t say "young and hip". Bring out your femininity by not looking rigid, sprayed, or too "studied". The key word is "feminine" and yes-ultimately sexy.
Can someone run their fingers through your hair, without ruining your style?
Sounds good to me!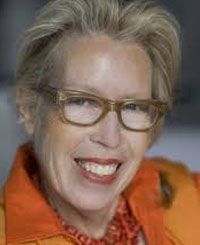 Sherrie has a growing and diverse clientele of all ages, backgrounds, lifestyles and professions for whom she consults on all matters of personal style. It was the men and women who were beginning to have concerns about the aging process and how it translated to their appearance that called her attention to a void in good expert advice and the inconsistency in the marketplace. She was a pioneer with her book "Forever Cool", and dedicates much of her time to seminars on the subject of ageless, youthful and modern style for boomers and the unique challenges they face. "Steal This Style" (April,2009) is her latest book.*Sherrie has costumed and styled for roles, Academy Award-winning actors, sports figures, comedians, rock stars, dancers, industry leaders---and worked with top directors in the film industry.