Going On Vacation and Want Stylish Comfort?
Going On Vacation and Want Stylish Comfort?
By Sherrie Mathieson
NABBW's Fashion and Style Expert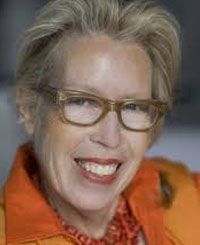 ….I\'m beginning to think about my own plans that may include warm temperatures and tons of walking.
I, and my clients still wear short sleeves at times, but it\'s nice to find lightweight items that mix easily and give coverage.
It\'s all about comfort, ease and I still want a very stylish appearance.
The trick is finding the right items, and then Packing a few lightweight bags, and great accessories (including sunglasses) that will give these key pieces diversity.
Sherrie Mathieson was accepted as a costume designer by United Scenic Artists, local 829, at the age of 23. For her first feature, "Godspell" she was awarded the "Young New York Film Critics Award for Best Costume Designer." She continued to work in film, TV, MTV, commercials, industrials, and fashion print styling for 28 years.Today she has a growing and diverse clientele of all ages, backgrounds, lifestyles and professions for whom she consults on all matters of personal style. It was the men and women who were beginning to have concerns about the aging process and how it translated to their appearance that called her attention to a void in good expert advice and the inconsistency in the marketplace. She was a pioneer with her book "Forever Cool", and dedicates much of her time to seminars on the subject of ageless, youthful and modern style for Boomers and the unique challenges they face. "Steal This Style" (April,2009) is her latest book. Learn more about Sherrie's consulting on her website, SherrieMathieson.com.